Iranian President Hassan Rouhani has called US President Donald Trump "intellectually unstable". Rouhani also described Trump's visit to Saudi Arabia as "empty theatrics".
Addressing reporters on Monday, 22 May, after being elected for a second term as president, Rouhani, a politically moderate cleric, said regional stability in the volatile Middle East cannot be accomplished without the help of Iran, the Shia heavyweight.
Rouhani heaped scorn on Trump's calls for isolating Iran. "Who can say regional stability can be restored without Iran? Who can say the region will experience total stability without Iran?" asked the 68-year-old Iranian president.
Taking a dig at Iran's main regional rival Saudi Arabia – the Sunni powerhouse of Middle East – Rouhani said the ultra-conservative kingdom has not witnessed any elections. "Mr Trump arrived in the region at the time when he saw 45 million Iranians participating in the elections. Then he visited a country that I doubt knows the definition of elections. The poor things have never seen a ballot box," Rouhani said.
Rouhani's overwhelming victory margin was seen as a mark of approval domestically for his moderate approach sidelining powerful conservative elements. His first presidential term was marked by a landmark nuclear agreement with major global powers in 2015 subsequent to which crippling economic sanctions on Iran were eased.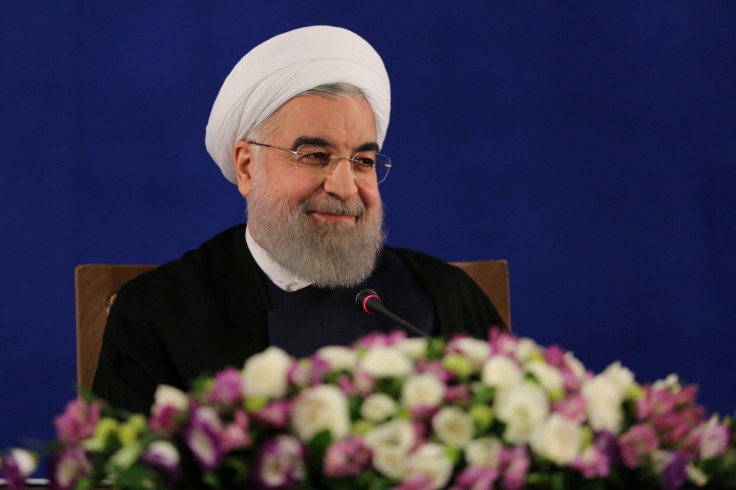 First in Saudi Arabia and then later in Israel, Trump lashed out at Iran over its nuclear programme and its role in regional conflicts.
"The United States and Israel can declare with one voice that Iran must never be allowed to possess a nuclear weapon, and must cease its deadly funding, training and equipping of terrorists and militias," Trump said in Israel.