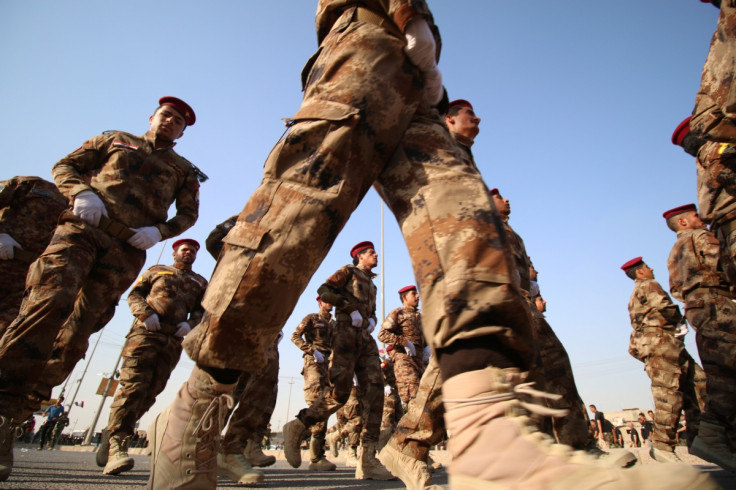 Up to 10 Iraqi soldiers may have been killed near Fallujah in a US-led coalition air strike aimed at the Islamic State (Isis). The incident is the first report of friendly fire since Washington began targeting IS (Daesh) militants in Iraq last year.
"The Coalition offers condolences on the unfortunate loss of life of brave Iraq security forces on the front lines in the fight against Daesh today," a statement from the Combined Joint Task Force said, according to ABC News. The US military said it will look further into the matter.
"We will conduct a thorough investigation to determine the facts," the US military said in a statement. It added: "To the best of our knowledge, there have been no previous incidents of friendly fire in Iraq involving the Coalition during the course of Operation Inherent Resolve [the military name for US intervention against IS in Iraq and Syria]. We are fully committed to the safety of our Iraqi partners while pursuing the destruction of our mutual enemies."
A number of strikes were conducted against IS near Fallujah, where Iraqi forces are getting ready to launch operations to reclaim the city which has been held by the terror organisation for almost two years. One US official told ABC News that the air strike was unleashed in a bid to provide support to Iraqi forces who were engaged in combat with IS militants.
According to the military statement, prior coordination had taken place with Iraqi forces. "Despite coordination with the Iraqi security forces on the ground, initial reports indicate the possibility one of the strikes resulted in the death of Iraqi soldiers", it said.
According to state-owned Russian news agency, Sputnik News, the Iraqi army's command centre in Baghdad requested the strike. It also reported the command centre as saying that the strike was launched without an update on the location of ground troops.