Iraq Crisis: Isis Militants Stone Man to Death for Adultery in Mosul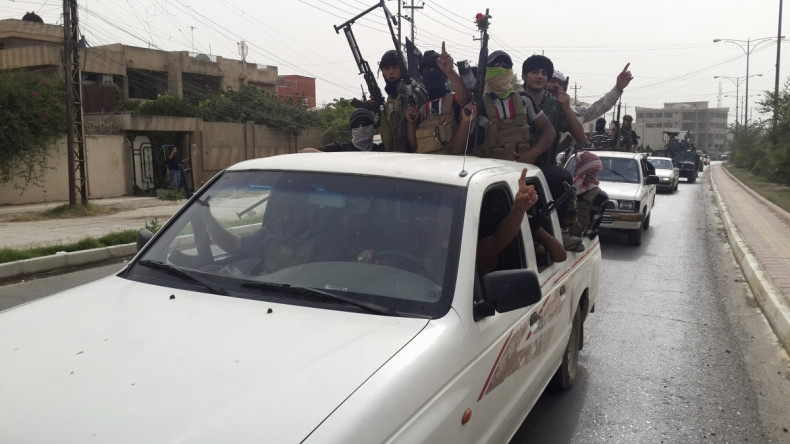 Isis (now known as the Islamic State) militants have stoned a man to death in the northern Iraqi city of Mosul, according to witnesses.
The man was sentenced to death by stoning after an IS court found him guilty of the crime of adultery.
The stoning is the first known case of death by stoning by the Islamist terror group in Iraq. Reports of such stonings had emerged in IS-held territory in Syria.
Earlier this month, a woman was sentenced to death for the same crime in the Islamic Caliphate's de-facto capital of Raqqa.
A truck transported a large pile of stones to a garden where jihadists put the woman, Faddah Ahmad, in a hole in the ground before she was pelted to death with the stones.
Since its formation in 2013, the group and its 25,000 members have continued to capture large swathes of territory across Syria and Iraq, eventually declaring the creation of the Caliphate, which straddles the Iraqi-Syrian border.
IS's strict interpretation of Islamic law includes punishments such as cutting off the hands of thieves, beheadings and crucifixions. It has also driven religious minorities out of their homes in Iraq, particularly Christians and Yazidi Kurds, who it views as "devil worshippers".
Earlier this month, the group claimed control of Mosul Dam, a piece of infrastructure that holds strategic importance because it controls the water and power supply to the surrounding region.
However, Kurdish Peshmerga forces and Iraqi troops recaptured the dam following US airstrikes on militant positions.
In retaliation for US action in northern Iraq, IS has now opened up a new front against the United States and its interests. The first attack of note is the recent beheading of American journalist James Foley, released by the group on social media.
Despite the terror group's threat to kill Steven Sotloff, a second kidnapped American journalist, in retaliation for further strikes, American fighter jets and drones have continued their airstrike campaign on IS positions in northern Iraq.