Photos show members of the Iraqi Special Operations Forces engaged in firefights with militants from the al-Qaeda-linked Islamic State of Iraq and the Levant (Isis) in the city of Ramadi.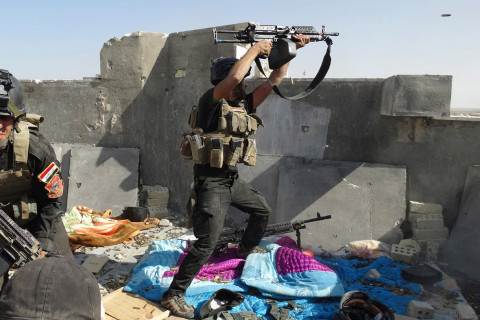 Government forces and allied tribal militiamen have been trying since late December to dislodge militants from Ramadi and nearby Fallujah.
Much of the city is in ruins after months of shelling by Iraqi government troops.