Iraq Isis Crisis: Turkey Threaten Military Action if 80 Citizens are Harmed in Mosul by Islamic Militants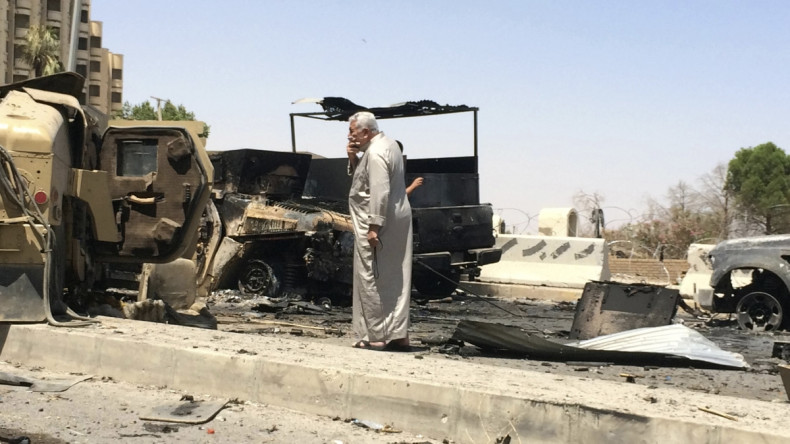 Turkish Foreign Minister Ahmet Davutoglu has vowed Turkey will retaliate if any harm comes to the Turkish diplomats and citizens kidnapped in Iraq's second largest city of Mosul.
"Right now we are engaged in calm crisis management, considering our citizens' security. This should not be misunderstood. Any harm to our citizens and staff would be met with the harshest retaliation," Davutoglu said.
He added that a total of 80 Turkish nationals are currently being held by insurgents in Mosul after Islamist militants from the Islamic State in Iraq and al-Shams (Isis) took control of the Turkish consulate in the city.
An unnamed police colonel told AFP that Isis members "managed to abduct the Turkish consul and 24 of his guards and assistants".
Efforts are under way by the Turkish government to ensure the safety of diplomatic staff, Turkish government sources told Reuters.
Turkish Prime Minister Recep Tayyip Erdogan held an emergency meeting with the undersecretary of Turkey's National Intelligence Agency (MIT) and deputy prime minister Besir Atalay to discuss the developments in the city, Turkish media reported.
The Islamist militants took control of the city after hundreds of its fighters overwhelmed government military forces in a lightning attack on Monday, forcing up to 500,000 people to flee the city and Iraqi prime minister Nouri al-Maliki to declare a national state of emergency.
The militants freed up to 1,000 inmates from Mosul's central prison, according to senior police officials. They are also in control of Mosul airport and local television stations.
Elsewhere, the militants have captured Saddam Hussein's hometown of Tikrit, which lies between Mosul and Baghdad, the Iraqi capital.
"All of Tikrit is in the hands of the militants," an Iraqi police colonel told AFP.
He added that hundreds of prisoners had been freed as security forces battled dozens of Islamic State of Iraq and al-Shams (Isis) militants in fierce battles near the Salaheddin provincial government headquarters in the city centre.