The United States is considering the option of launching a full-scale evacuation of thousands of Yazidi Kurds trapped on Mount Sinjar by Islamic State militants, Washington officials have said.
After four nights of consecutive humanitarian relief airdrops, approximately half of the 40,000 Yazidis have escaped the mountainside after protection was offered by Kurdish rebels from Syria.
The airdrops were authorised by US President Barack Obama with the aim of preventing the deaths of the religious minority members from dehydration or starvation.
However, the humanitarian efforts are a short-term measure and the Islamic State is still in proximity to the positions of the Yazidi Kurds, meaning that further action is required to ensure their safety.
"We're reviewing options for removing the remaining civilians off the mountain," deputy US national security adviser Ben Rhodes told Reuters.
"Kurdish forces are helping, and we're talking to the (United Nations) and other international partners about how to bring them to a safe space."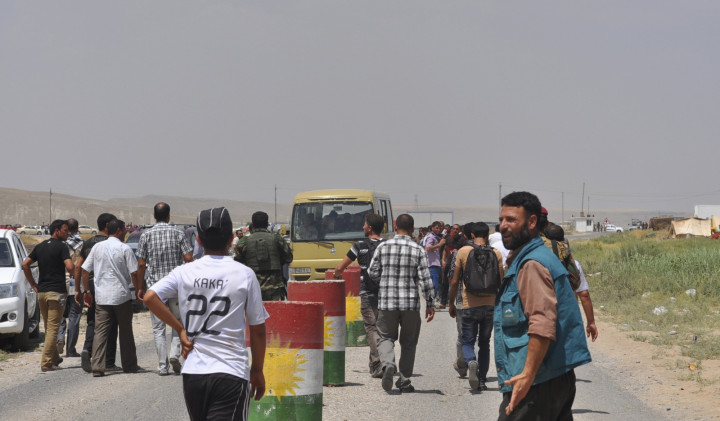 The Yazidis that have left the Sinjar mountains have mostly made the journey to Iraqi Kurdistan in fear of kidnap and death at the hands of the Islamic State who have already reportedly killed 500 members, burying them in mass graves.
Their safe passage, helped by the YPG Syrian Kurdish rebel faction and US airstrikes, was secured on the northern side of the 60-mile ridge of Mount Sinjar but thousands are still believed to be trapped on the southern side, unable to reach the safe area.
Unicef has said that at least 40 children have died of dehydration and disease while many Yazidis who have been unable to flee the Islamic State face the choice of conversion to a radical form of Sunni Islam or death.
"It's beyond a catastrophe," said Barakat Issa, a Yazidi who managed to escape the Islamist group and reach Iraqi Kurdistan.
"We were escaping death and heading to another death. There was a three-year-old child with me that had to walk eight hours non-stop in very rough terrain."
The President of Iraqi Kurdistan, Masoud Barzani, has called on the international community to arm the Kurds with additional weaponry to aid the fight against the Islamic State as the group set their sights on the regional capital of Erbil.