The Iraqi government will reportedly execute 36 Islamic State (Isis) fighters this week, as punishment for the notorious Camp Speicher massacre of 1,700 soldiers. At least 1,566 people — comprised mostly of Shia military cadets and other soldiers — were gunned down near the former US Army base in Tikrit, on 12 June 2014.
Iraqi president Fuad Masum approved the death penalty for the convicted men by mass hanging, despite protests from human rights groups. Forty of the 47 defendants who were accused of involvement in the massacre were sentenced to death earlier in February 2016 at the central criminal court in Baghdad.
Isis (Daesh) captured former Iraqi president Saddam Hussein's home town of Tikrit in June 2014 and subsequently published propaganda videos showing men being forced to lie in the dirt before being sprayed with bullets by jihadists.
Survivors of the massacre say they were rounded up for slaughter by the extremists divided into religious sects before being packed onto trucks and told they would be returned to their families. Instead they were taken to a nearby riverbank, executed with machine guns and buried in a shallow grave.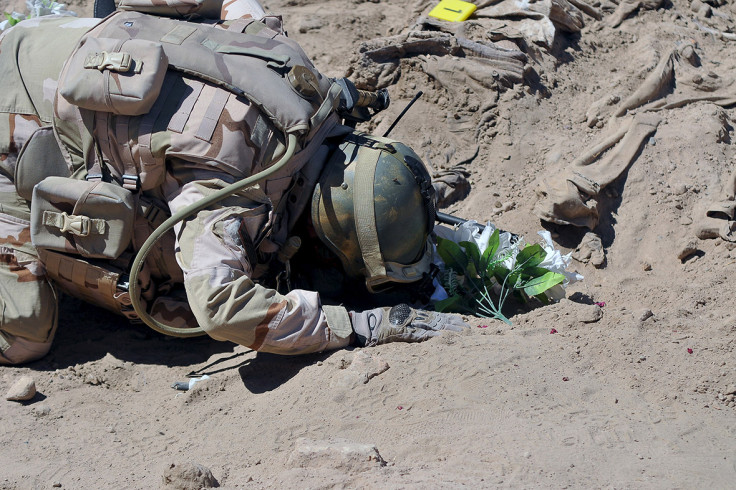 In April 2015 the city was retaken by Iraqi government forces and investigators uncovered mass graves containing the remains of the slain recruits before arresting dozens of people said to have taken part in the massacre.
Iraqi officials say approximately 604 militants believed to have taken part in the massacre were still at large. This week 36 of the 40 convicted will be executed Iraqi authorities confirmed.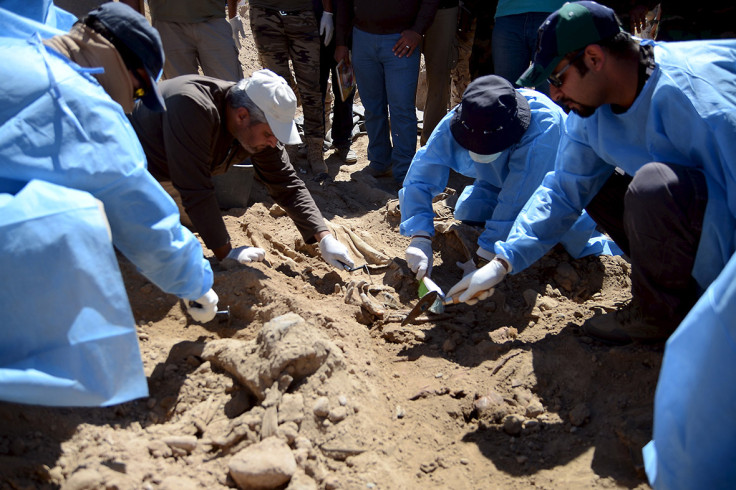 Human rights groups have expressed concerns that some of those convicted were forced to confess under torture and some even denied even being in Tikrit at the time of the massacre.
There has been claims the trial did not take place according to international standards as lawyers believe they could not properly challenge the evidence during two separate trials. Activists also believe that the court and appeals processes has been inappropriately fast-tracked.
But the victims' families, who stormed the court and threw shoes and water bottles at the defendants, were happy with the president's decision. "We are pleased with the president's decision," Majid Ameen, the father of one of those killed, said according to the Times.