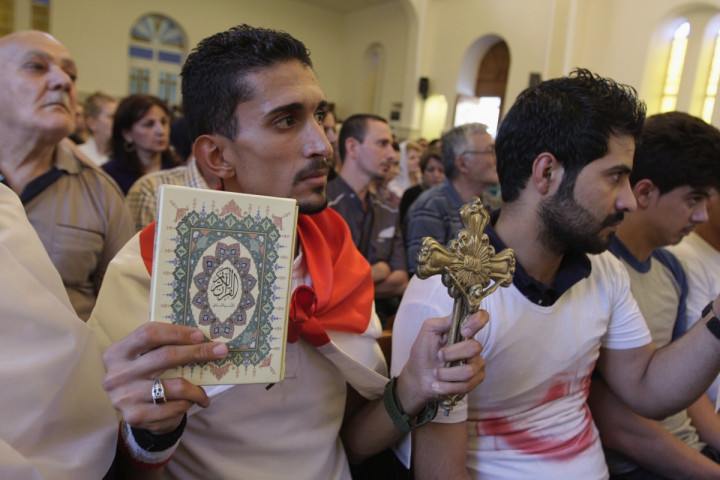 Seventy-year-old Yacub was among the few Christians who did not obey the Isis ultimatum issued to all Christians to leave the city of Mosul by 19 July. He was too old to leave.
When the Sunni extremists came forcing their way into his house to kill him, his Muslim neighbours pleaded with the rebels to spare him.
"All the people in my neighbourhood were Muslim. They came to help me — about 20 people — at the door in front of my house. They tried to convince Isis not to kill me."
They spared him but took away his ID card and threw him out of his house.
Mosul had boasted a Christian community for almost 2,000 years. But the al-Qaeda splinter group that took over the city last month gave Christians an ultimatum -- stay and pay a tax or convert to Islam or be killed.
A report by Human Rights Watch found that homes in Mosul were painted with the letter "N" for Nasrani (the Arabic word for Christian). Others were painted with the letter "R" for Rafidah, a word commonly used by Sunnis to describe Shiites.
The vicar of the only Anglican church in Iraq warned that the end for Christians in the country appears "very near".
Trapped in desert
Canon Andrew White told BBC Radio 4Today that desperate Christians were trapped in the desert or on the streets with nowhere to go.
While an estimated two million Christians called Iraq home in the 1990s, church leaders say that figure plunged to around 200,000 by last year. The sudden rise of the Isis has sent Christians fleeing in terror.
Like other Christians, Yacub headed for Qaraqosh, about 20 miles southeast of Mosul, a city protected by Kurdish Peshmerga troops, for now. He occupies an unfinished house which he shares with dozens of other refugees.
Most of them have similar tales of terror to tell, of being booted away unceremoniously from their homes, looted to the last dinar by Isis agents.
Young girls, old women, all have been subjected to the same treatment.
More than 400 of these refugee families have passed through Qaraqosh alone. This is only a fraction of a thousand Christians who were in Mosul until recently.
About 35 families have stayed at the local seminary, where the Archbishop of Northern Iraq for the Syrian Catholic Church is based.
The situation in Qaraqosh is grim with scarce power and water.
How long the city will remain a safe haven is to be seen. According to Yacub, one of the Isis militants at the checkpoint told him ominously: "Go to your family in Qaraqosh. We're coming there, too."