Islamic State (Isis) jihadists have kidnapped 295 former Iraqi Security Forces (ISF) members from areas just outside Mosul, the last major urban stronghold controlled by the group in Iraq.
According to the UN, some 1,500 families were also forcibly moved from the town of Hammam al-Alil to the airport in Iraq's second city. "People forcibly moved or abducted, it appears, are either intended to be used as human shields or – depending on their perceived affiliations – killed," Ravina Shamdasani, spokeswoman for the UN High Commissioner for Human Rights said on Tuesday (8 November).
Around 100 of the former ISF members were abducted on 3 November from Mawaly village, about 12 miles west of Mosul, Reuters reported. Another 195 were taken between 1 and 4 November from Tal Afar, which lies about 45 miles west of Mosul. "The fate of all 295 civilians is unknown," Shamdasani said.
She added that they had been targeted because they were now living under Isis as noncombatants. In addition to the ex-security forces members, at least 30 sheikhs, or local leaders, have also been abducted from areas around Mosul.
The battle for Mosul has entered its fourth week, which fresh atrocities being uncovered in the area in recent weeks. After liberating Hammam al-Alil from Isis' clutches on Monday (7 November), the Iraqi military said it had discovered a mass grave containing 100 decapitated bodies after troops picked up the strong smell.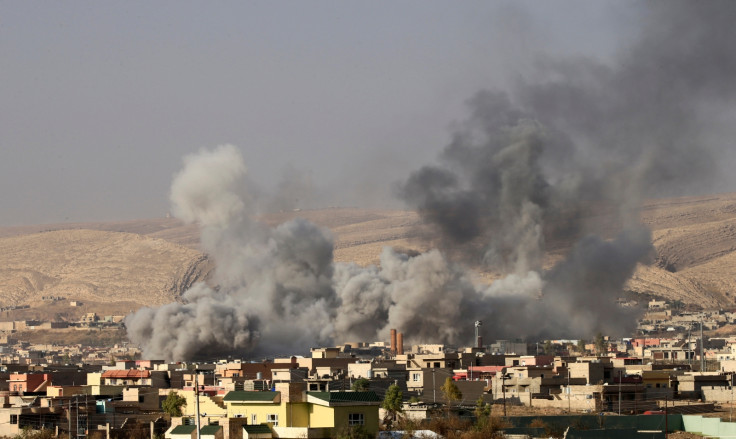 Iraqi forensic experts began examining the site earlier today, cabinet official Haider Majeed confirmed. With most of the corpses reduced to skeletons, it is difficult to tell whether the victims were soldiers or civilians. Video footage from the Associated Press (AP) showed one soldier holding a child's stuffed animal after managing to extract it from the pile of rotting flesh.