The Islamic State militant group has taken to executing its own fighters by the dozen as they attempt to run from Mosul in the face of an offensive by US-backed forces.
The UN's Human Rights Agency has said as many as 50 fighters were killed at the Ghazlani military base in Mosul, accused of desertion.
The execution of the IS (Isis/Daesh) fighters, of whom there were said to be around 6,000 inside Mosul at the outset of the offensive, follows grave statements from the IS leadership about the consequences of desertion.
In a speech to the residents of Mosul, the leader of IS, Abu Bakr al-Baghdadi, said on 3 November there could be no retreat in a "total war". He demanded IS fighters remain loyal to their commanders as reports emerge that members of the militant group are disguising themselves as refugees to leave the city.
The spokeswoman for the UN's High Commission for Human Rights (UNHCR) Ravina Shamdasani also told reporters as many as 400 women were being held hostage by the militant group in the town of Tel Afar, on the outskirts of Mosul.
Seventeen civilians were wounded in air strikes, Shamdasani added, as heavy fighting erupted in eastern neighbourhoods of Mosul as Iraqi Special Forces launched an assault deeper into urban areas of the city.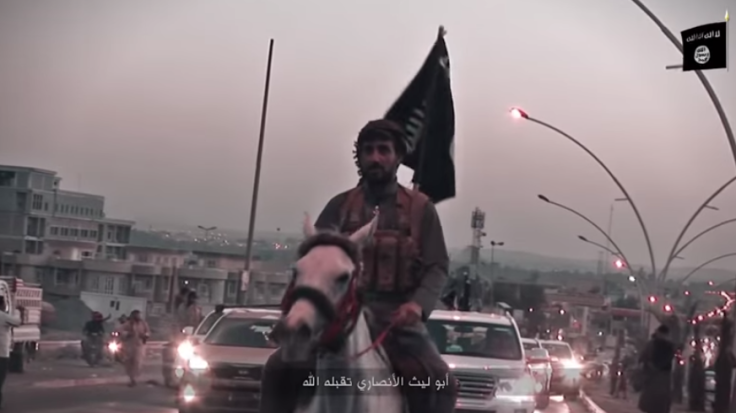 As the 1.5 million civilians in Mosul continue to bear the brunt of the offensive Oxfam has reported thousands of families are living in a "smoke-filled hell" with scant access to clean water or medical services.
IS militants have set 19 oil wells ablaze in the Qayarrah area, south of Mosul, as they were pushed northwards by Iraqi forces. The fires have produced clouds of thick black smoke and fumes across an area larger than Greater London. With several oil fields still under IS control around Mosul, and the potential for thousands of people to flee to the Qayarrah area, there is a risk that many more people could be affected.