Iraq: Exhuming mass graves of 1,700 soldiers slaughtered by Isis in Tikrit [Graphic images]
Iraqi forensic teams in the newly liberated city of Tikrit have started exhuming bodies from mass graves thought to hold the corpses of as many as 1,700 soldiers massacred in 2014 by Islamic State (Isis) militants.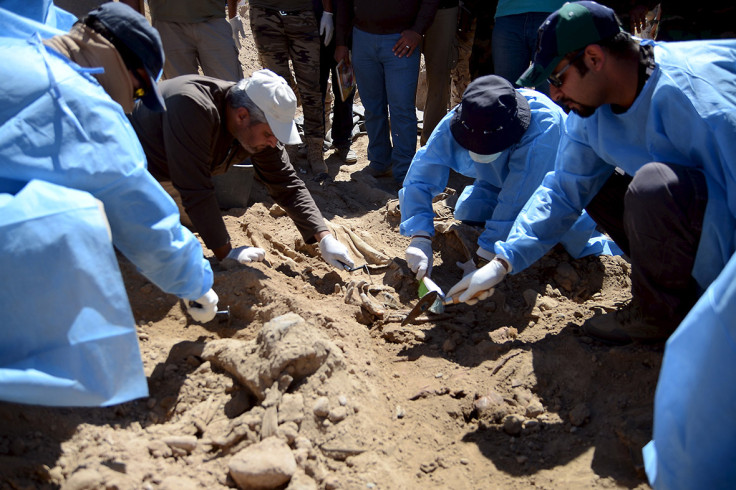 The mass killings in June 2014 of Shi'ite soldiers from Camp Speicher, a former US base outside the Sunni city of Tikrit, has become a symbol of the brutality of IS and their hatred for Iraq's Shi'ite majority.
Eight locations are being investigated inside Tikrit's complex of presidential palaces, where much of the killing is believed to have taken place.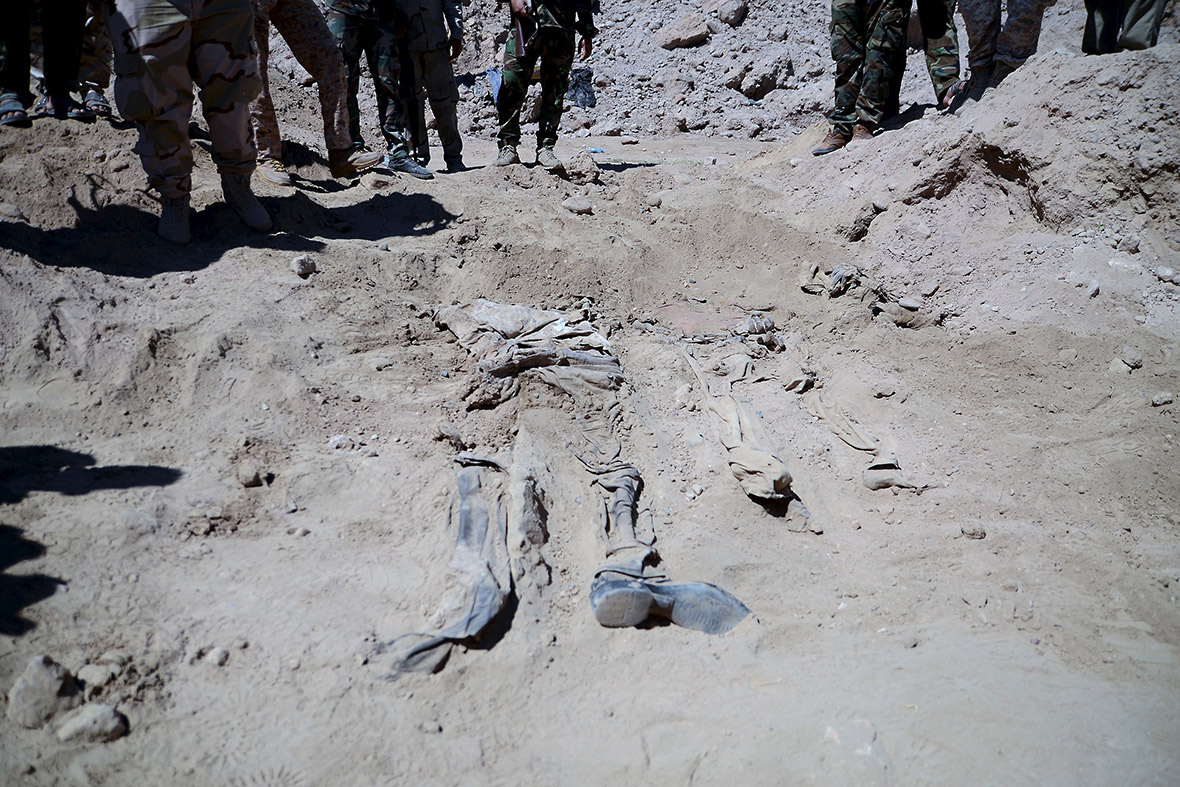 IS militants overran Saddam Hussein's home town and captured around 1,700 soldiers as they were trying to flee Camp Speicher.
Later, IS posted graphic images online that appeared to show its gunmen massacring scores of the soldiers after loading the captives on to flatbed trucks and then forcing them to lay face-down in a shallow ditch, their arms tied behind their backs.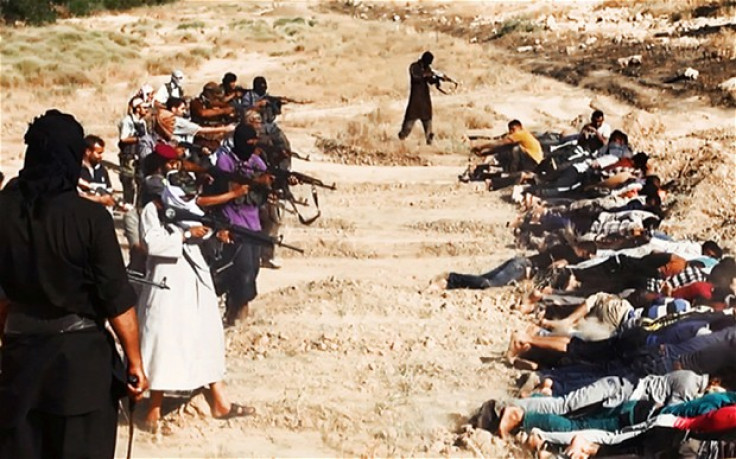 IS extremists also carried out other mass killings in other areas. One of those massacres was outside the country's second-largest city of Mosul where they forced some 600 Shi'ite inmates captured from Badoosh prison to kneel along the edge of a nearby ravine and shot them with automatic weapons.
The exhumation of the burial sites comes days after IS was driven from the city by Iraqi forces and Shi'ite paramilitaries.
Kamil Amin, from Iraq's Human Rights Ministry, told the Associated Press at least 12 bodies have been exhumed. Laboratory tests will be carried out to match them with DNA samples that have already been taken from families of around 85% of the victims.
© Copyright IBTimes 2023. All rights reserved.