An Iraq war veteran who was beaten unconscious outside a McDonald's believes he was attacked because he is white. Chris Marquez was jumped from behind last week as he left the fast-food restaurant. He was eating in a Washington DC outlet when a group of black youths asked him if "black lives matter".
Marquez claims the group then called him racist before one of them – a male wearing a white vest – attacked the 30-year-old former US Marine from behind, causing him to crash to the ground.
Another teenager appeared to rob Marquez while another suspect then appeared to kick him in the head. Credit card details show that whoever robbed him later spent $115 (£80, €102) on Marquez's credit card. DC Metropolitan Police released the footage in the hope of finding three suspects in relation to the attack, which left him in a neck brace.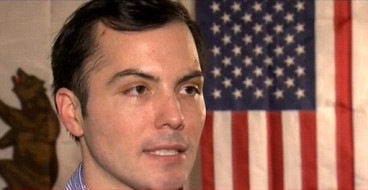 "I believe this was a hate crime and I was targeted because of my skin color," Marquez told US broadcaster The Daily Caller. "Too many of these types of attacks have been happening against white people by members of the black community and the majority of the mainstream media refuses to report on it."
Marquez served eight years on active duty in the Marines as a rifleman and scout sniper from 2003-2011. He became an inspiration to many for an act of valour that saw him carry his commander's body out of combat after he was killed in an ambush. He was awarded a Bronze Star for the heroic act.
He started being recognised after a photograph showing him and a fellow Marine carrying a wounded sergeant out of a house in Fallujah was immortalised into two statues,one at Camp Pendleton in San Diego and the other at Camp Lejeune in North Carolina.