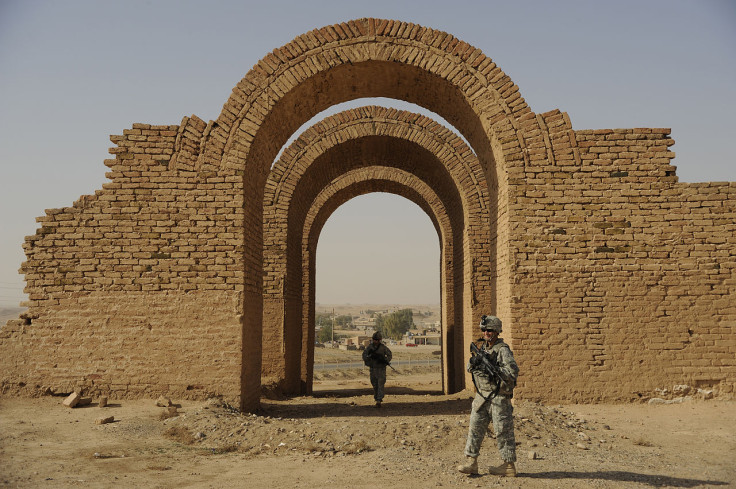 Former prime minister Tony Blair ignored intelligence reports from South Africa that showed Iraq had no weapons of mass destruction (WMDs) before participating in the invasion of the country, a new book has claimed. South African intelligence had a unique understanding of Iraq's weapons programme as the country's apartheid-era leadership had collaborated with Saddam Hussein's own weapons experts in the 1980s.
The Guardian newspaper has quoted South African journalist John Matisonn as writing that then South African president Thabo Mbeki had requested an expert team he had put together to be admitted into Iraq prior to the 2003 invasion. The team was to investigate the US and UK assertion that the country had WMDs.
"Saddam agreed, and gave the South African team the freedom to roam unfettered throughout Iraq," Matisonn is reported as writing in God, Spies and Lies, published on 29 November.
"They had access to UN intelligence on possible WMD sites. The US, UK and UN were kept informed of the mission and its progress."
No WMDs
The team found no evidence of WMDs. Mbeki sent experts to the US in January 2003 to explain the findings and personally met Blair in February to dissuade him from invading Iraq.
The warnings were in vain, however, as a coalition of the US, UK, Australia and Poland launched large-scale military operations against Iraq on 19 March, beginning a protracted conflict that lasted nearly a decade and cost hundreds of thousands of lives.
Matisonn claims Mbeki's predecessor Nelson Mandela also tried to avert a potentially catastrophic war in Iraq. "Mandela phoned the White House and asked for Bush. Bush fobbed him off to [Secretary of State Condoleeza] Rice," the political journalist has claimed.
"Undeterred, Mandela called former President Bush Sr, and Bush Sr called his son the president to advise him to take Mandela's call. Mandela had no impact. He was so incensed he gave an uncomfortable comment to the cameras, 'President Bush doesn't know how to think,' he said with visible anger."
Chilcot Inquiry
A spokesperson for Blair told the Guardian that the former PM did meet with Mbeki for three hours on 1 February 2003.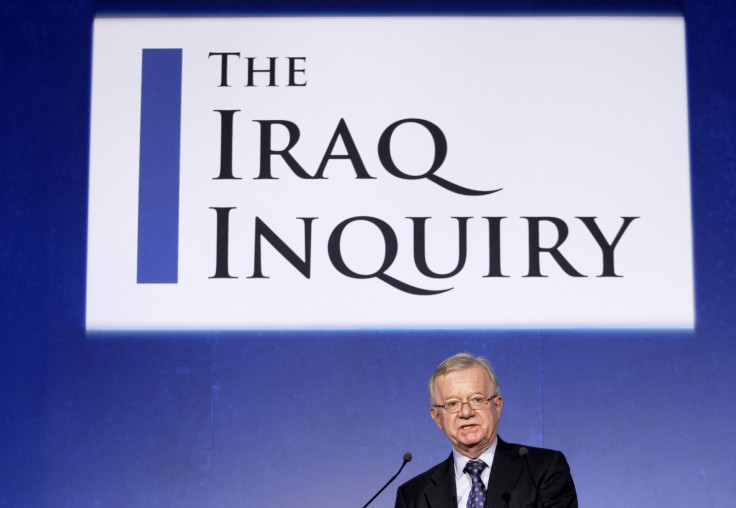 "All such information, including that based on limited and controlled access, would have been scrutinised and assessed by our intelligence agencies," the spokesperson said.
"Other intelligence agencies agreed that Saddam had weapons, the disagreement in the international community was what to do about it. We did not brush anything aside but of course had to act on the information of our own and other agencies. However, as we now know the outcome was that although he had used chemical weapons extensively against his own people and others, the programme did not exist in the way that was thought," the spokesperson continued.
Sir John Chilcot's much-delayed final report into Britain's invasion of Iraq is expected to be released next year. Its focus is on Britain's role in the Iraq War between 2001 and 2009.
This includes the legality of the invasion, how the conflict was conducted, and whether Blair had given private assurances to Bush that the UK would militarily support the US invasion as early as 2002. Some 179 British military personnel lost their lives in the conflict, and hundreds of thousands of Iraqi civilians died.