Iraqi forces making their assault on the Isis stronghold of Mosul have tortured and executed villages near the city they claimed were supporting the Islamic State (Isis/Daesh).
The human rights organisation Amnesty International has called on Iraqi authorities to investigate the abuses, saying fighters wearing Iraqi Federal Police uniforms tortured and extrajudicially executed residents in villages they captured south of Mosul.
The reports were made to the international NGO during the fifth week of an offensive by US-backed coalition of mainly Iraqi and Kurdish fighters on Mosul and its surrounding area, the largest Isis stronghold in the Middle East.
There are estimated to be 5,000 Islamic State fighters in the city which has a civilian population of over 1.2 million.
The killings took place against the backdrop of armed confrontations in the al-Shura sub-district on 21 October. It appears that Iraqi forces believed that only Isis fighters had remained behind after they captured the mostly abandoned area.
According to information obtained by Amnesty International, on the morning of 21 October around 10 men and a 16-year-old boy, mainly from the villages of Na'na'a and al-Raseef, were tortured and otherwise ill-treated after they handed themselves over to a small group of men wearing Federal Police uniforms. Up to six people were executed.
"Men in Federal Police uniform have carried out multiple unlawful killings, apprehending and then deliberately killing in cold blood residents in villages south of Mosul. In some cases the residents were tortured before they were shot dead execution-style," said Lynn Maalouf, Deputy Director for Research at Amnesty International's Beirut Regional Office.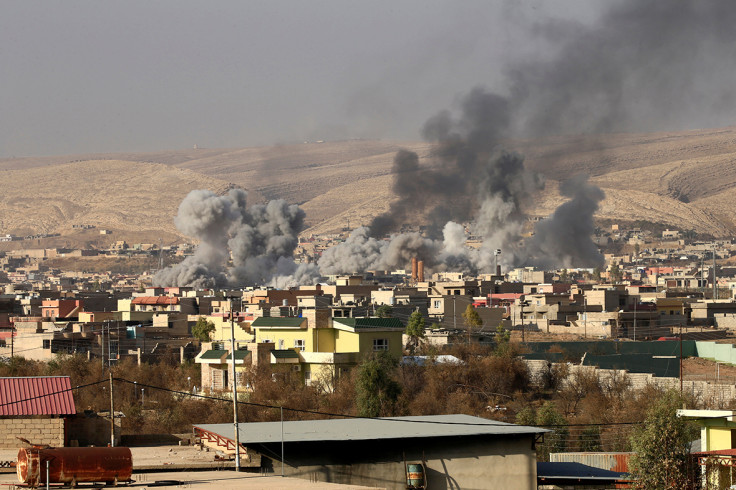 "Deliberately killing captives and other defenceless individuals is prohibited by international humanitarian law and is a war crime. It is crucial that the Iraqi authorities carry out prompt, thorough, impartial and independent investigations into these crimes under international law, and bring those responsible to justice," she said.
"Without effective measures to suppress and punish serious violations, there is a real risk that we could see war crimes of this kind repeated in other Iraqi villages and towns during the Mosul offensive," Maalouf added.