Iraqi troops withdraw from Mosul hospital following fierce battle
The troops withdrew after being attacked by suicide car bombs and heavy enemy fire.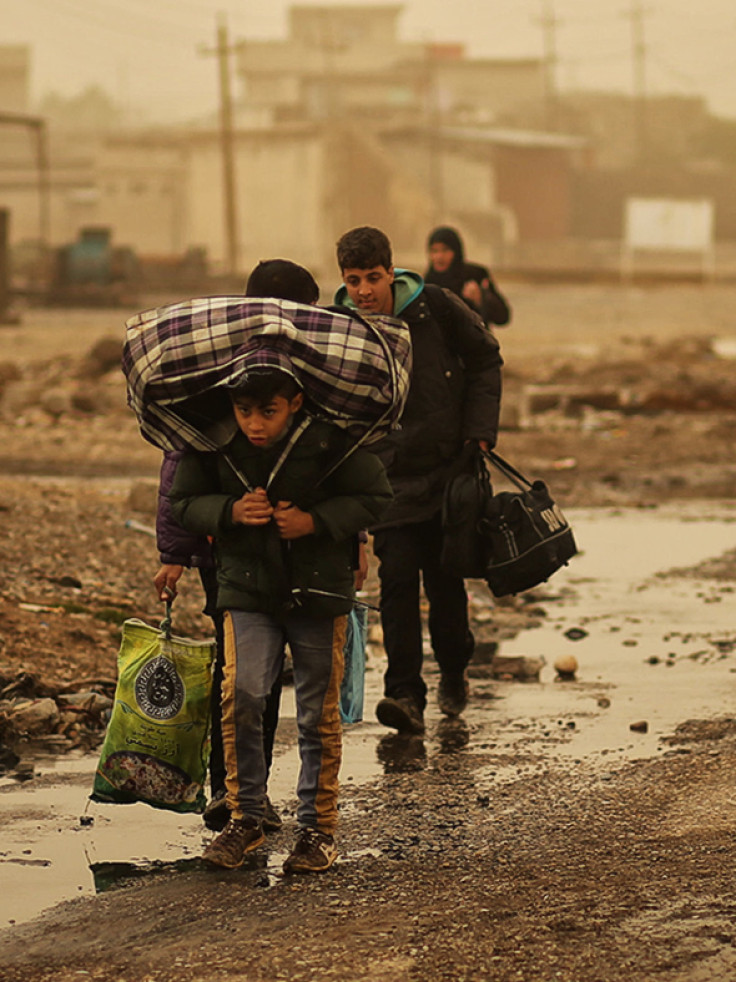 Iraqi army troops who had captured a hospital in Mosul, which was said to be a base for Islamic State (Isis) fighters, were forced to retreat after a short while. They managed to establish a base nearby for army tanks after days of fighting, according to residents.
The US-led coalition backing the Iraqi forces said in a statement that the troops captured Salam hospital on Tuesday, (6 November) that is located less than a mile from the Tigris river passing through central Mosul. However, they withdrew the next day after being attacked by six suicide car bombs and "heavy enemy fire".
On the request of Iraq, an air strike was also launched by the coalition warplanes on the hospital complex from which the jihadists were firing rocket propelled grenades and machine guns, the US Central Command said. Speaking live via video conference from Baghdad, Air Force Col John Dorrian, a spokesperson for the Pentagon, said, "We've not seen any indications at this point that civilians were harmed in the strike."
The troops involved are at the centre of a US-backed 100,000 strong coalition of Iraqi forces that include Kurdish Peshmerga forces, the army, federal police and Shia Popular Mobilisation Forces fighting to oust the IS (Daesh) from Mosul.
On Tuesday, soldiers from the army's Ninth Armored division were reportedly exposed to attacks after entering the Wahda neighbourhood.
An officer who was briefed about the operation told Reuters via phone "When we advanced first into Wahda, Daesh (Islamic State) showed little resistance and we thought they had fled. But once we took over the hospital, the gates of hell opened wide.
"They started to appear and attack from every corner, every street and every house near the hospital."
He added that the militants could have used a tunnel network to reach the hospital complex.
In another corner of Mosul seized by government forces, Iraqi police fired shots in the air and issued threats to whip people with a hose as they tried to overwhelm the first aid distribution by the UN agencies in the city.
The aim of the agencies is to reach at least 45,000 people at many locations. As word about the aid got out, residents of Zuhour neighbourhood gathered at a boys primary school that was chosen as a point of distribution.
Hundreds of residents reportedly rushed forward as a handful of men were pushing to close the gate. They climbed over walls and pushed through the exit gate to get in when police fired shots to gain control of the unwieldy situation.
A 56-year-old resident Saad Salih, came in an electric wheelchair pushed by a neighbour because there was no power in Mosul to charge it. Salih was quoted by Reuters as saying "We need everything."
© Copyright IBTimes 2023. All rights reserved.