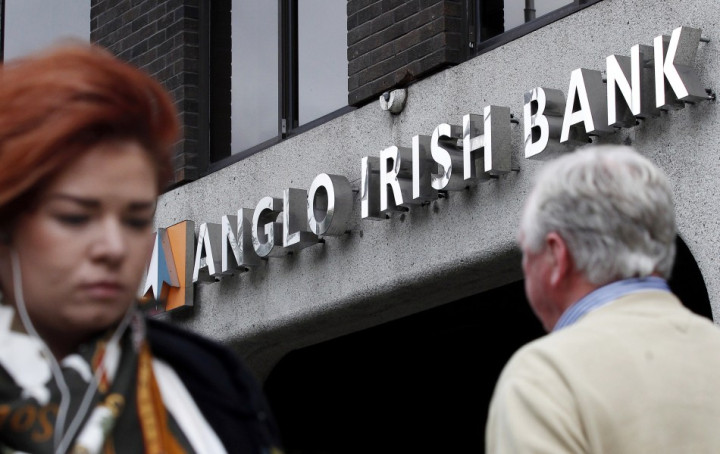 American-investment bank Merrill Lynch, external advisor to the Brian Cowen-led Irish government in 2008 and former corporate broker to now defunct Anglo Irish Bank (AIB), had recommended that the bank be shut down.
The latest set of tapped phone conversations between Anglo Irish Bank bosses, put out by Ireland's Independent newspaper, reveal how the then government had disregarded Merrill's recommendation about the toxic bank in late 2008.
The phone conversation, the newest in a list of controversial phone conversations that surfaced earlier this week, reveal that Merrill had dubbed the AIB as a "basket case".
"They're knifing us," former chief executive David Drumm told colleague John Bowe, who headed the capital markets division back then, in the taped conversation.
Drumm also told Bowe that he had a plan to get AIB's bondholders to pay up, a move that would have saved the Irish taxpayer €9bn.
Merrill Lynch has since been acquired by Bank of America. AIB cost the taxpayer €30bn and was eventually nationalised in 2009. It has since been renamed the Irish Banking Resolution Corporation and the group is still being wound down.
The first set of recordings released by the Independent point to how Anglo Irish Bank bosses allegedly misled the government and regulators about the financial health of the group, prior to the huge bailout that brought Ireland's economy to its knees.
In 2008, Ireland's government offered a blanket guarantee to its banks, experiencing the "credit crunch", which had fuelled a massive property bubble with aggressive lending practices.
In 2010, Dublin had to accept a €67.5bn bailout from the European Union and International Monetary Fund, as the cost of rescuing the country's banks reached a €64bn overall. To pay for the massive bill, Ireland's population had to endure painful austerity measures.
The taped conversations among Drumm, Bowe and Peter Fitzgerald, the director of retail banking, contain laughter and mocking tones about European authorities; and a stanza from a Nazi anthem.
German Chancellor Angela Merkel has since slammed the conversations and said the phone calls were damaging democracy. She also said that the "disrespectful tone" appeared to be a common problem in the banking community in Ireland, Germany and elsewhere
Ireland's central bank announced it will investigate whether the secret phone call recordings contain evidence that the bankers deliberately misled the government and regulators about the financial health of the group.
Bowe and Fitzgerald, have categorically denied allegations of providing misleading information.