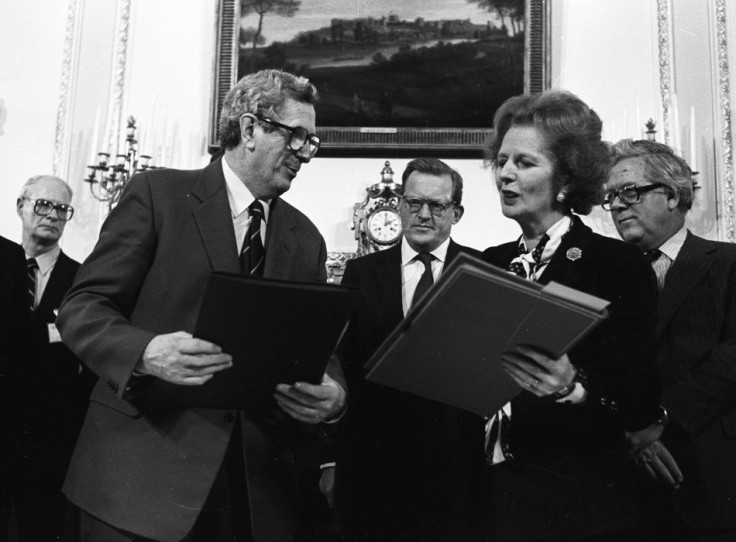 Garret FitzGerald, the former Irish prime minister, has died at the age of 85 after a short illness.
The former Fine Gael leader was an important figure behind the Anglo-Irish Agreement with former British premier Margaret Thatcher, which produced closer relations between the two countries on Northern Ireland.
A family statement said: ''The family of Dr Garret FitzGerald are sad to announce that he has passed away this morning after a short illness.
They said he was a "much loved and adored father, grandfather and great-grandfather and will be sadly missed by his extended family".
Dr FitzGerald, who led two governments in the 1980s, had been undergoing treatment in the Mater private hospital in Dublin for the last few weeks.
The Irish President Mary McAleese has led the tributes to Garret who played a key role in shaping modern Ireland.
"Above all, Garret FitzGerald was a true public servant. Steeped in the history of the State, he constantly strove to make Ireland a better place for all its people," she said.
As prime minister in the 1980s, he persuaded Margaret Thatcher to give Dublin an official presence in Northern Ireland, thus creating a channel for the two governments to overcome decades of mistrust and paving the way for the historic peace agreement in 1998.
In a fitting tribute to his work, Queen Elizabeth last night delivered a landmark speech of reconciliation in Dublin.
Prime Minister Enda Kenny told the state broadcaster RTE: "He would have been very happy to hear the words of her majesty on the state visit last night to see that the work that he had done over very many years, and indeed his father before him, have played their part in putting the jigsaw piece together for our country and for our two countries.
"It's a legacy that very few will ever match."