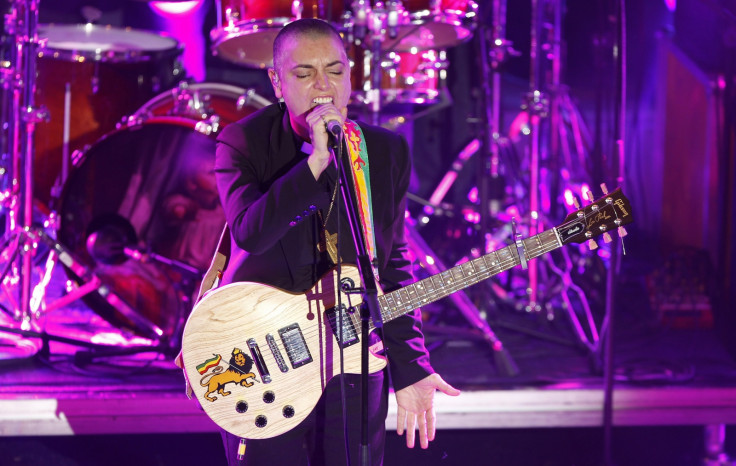 Troubled singer and priest, Sinead O'Connor, is no longer considered a missing person say Chicago-area police. Wilmette authorities confirmed that O'Connor left her home for a bike ride on Sunday (15 May) at 6am CDT (12pm BST) but did not return for some time.
Before being listed as a missing person, O'Connor was last seen riding a Raleigh-branded motorised bicycle and was wearing a black parka, black leather pants and a sweatshirt with "Ireland" written on the back. However, O'Connor is reported to have been located at around 2pm CDT (8pm BST) the following day on Monday (16 May).
A police spokesman in Wilmette, Illinois told the Telegraph: "Sinead O'Connor has been located, she is safe, and is no longer a dangered person." No further details were released, following the incident, according to AP.
There were fears for the 49-year-old 's well-being, who had posted a rambling Facebook message - hours before she disappeared -in which she seemed to refer to her son Jake. The post read: "Jake, kindly go to the court on Tuesday and take custody your brother from Tusla. My lawyer will be making the illegal way yourself and Donal got him into Tusla (lying to the cops etc) known to the judge. Expect to be in trouble."
According to TMZ, she received medical treatment in November 2015, after leaving a suicidal note for her family. The singer wrote, "I have taken an overdose. There is no other way to get respect. I am not at home. I'm at a hotel, somewhere in Ireland, under another name."
Her recent troubles include a $5m defamation suit filed by US comedian Arsenio Hall, who O'Connor accused of supplying drugs to Prince. However, the Irish singer dismissed the legal action in a Facebook post, titled "Laughable Threats", saying: "I'm more amused than I've ever dreamed a person could be and look forward very much to how hilarious it will be watching him trying to prove me wrong."
O'Connor caused controversy in Ireland by breaking religious traditions and becoming a priest in 1999. She was named Mother Bernadette Mary, at a ceremony staged by the Latin Tridentine church in Lourdes. The Catholic church does not recognise women priests.