Goodison Park has proved to be welcome retreat for many former Manchester United players in recent years and Darron Gibson is the latest to benefit from the relationship.
The Irishman has impressed since completing his £1m move to Everton in January. After eight years at Old Trafford the 24-year-old, who came through the club's academy, was struggling to hold down a place in the first-team, with many supporters convinced he was not good enough to play for the club.
A potential move to Sunderland broke down last summer Gibson, who made his debut for the club in 2005, was told by Manchester United manager Sir Alex Ferguson that he was unlikely to command a first-team place on a regular basis. And after making a handful of appearances in November the Republic of Ireland international put pen to paper on a four-and-a-half-year deal with the Toffees in January.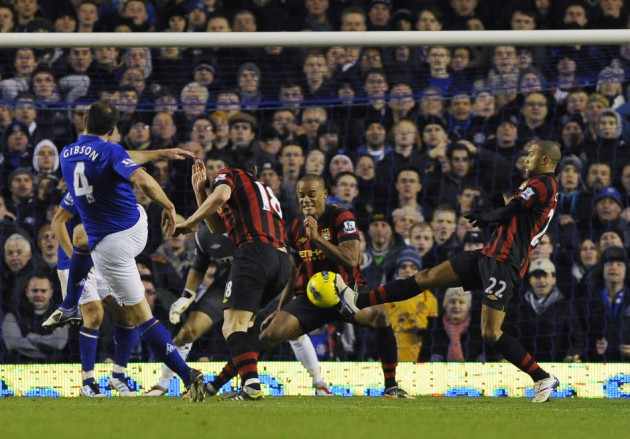 Rarely can a player's transformation from Old Trafford punch-line to midfield dynamo have been completed so rapidly but his rejuvenation epitomises the club's continued upward trend under David Moyes.
Gibson's arrival at Goodison was relatively low-key, in the wake of the signings of Steven Pienaar and Nikica Jelavic but the midfielder has quietly won round many who doubted his potential at Old Trafford.
"I have always liked Darron and thought there was something there," Moyes told the Telegraph earlier this month. "It is going to take time and there is more to come. He probably needs a wee bit of the treatment as well.
"He will need to get whipped a couple of times. I am sure he has had that with his previous manager as well. We will try to get him to be a bit braver in a lot of the things he does."
And Gibson remains adamant that the abuse he received at Manchester United, he was forced to shutter his Twitter account just two hours after joining because of the number of offensive messages he received, only served to inspire him in to greater things at Everton.
"I am just enjoying it [at Everton] and I'm in a better mood now, I know that," Gibson told ESPN Soccernet. "It is nice to know you're in with a more-than-likely chance of playing every week, rather than not.
"It's surprised me how well it's gone because I wasn't sure. This was the first club I have moved to - I was at United since I was 15. I wasn't sure what to expect but I'm really enjoying my football. It is a great club.
"As a footballer you want to play and when it came down to it, I wasn't playing as much as I would have liked [at Manchester United]. That meant I had to move. Some people would say I failed at United and towards the end, I wasn't playing my best."
He added: "So I've come here to start showing people how good a player I am. I wouldn't say I failed I'd say I never got the chance I wanted."