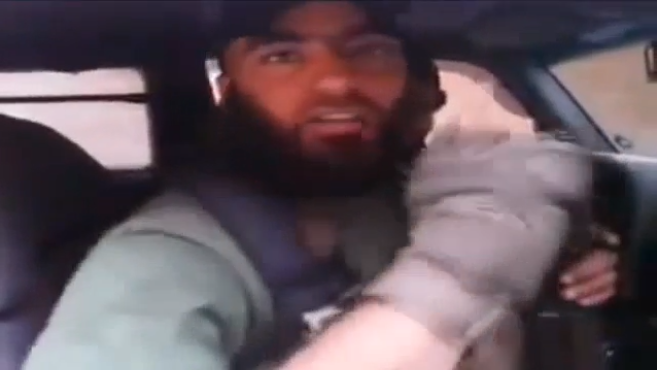 An Arab-Israeli member of Isis (now known as the Islamic State) has claimed that the terror group takes pleasure in "drinking blood" of its enemies.
Rabie Shehada, otherwise known as "the Palestinian slayer", spoke openly in a new video of the Islamic group's love of death.
"I swear we are a people who love death for the sake of God just as you love to live," says Shehada.
"I swear we are a people who love drinking blood. We came to slaughter you," he adds. "We love dying for God as much as you love life."
According to Dubai-based outlet Al-Arabiya, Shehada, 26, is from the northern Israeli city of Nazareth which holds a majority-Arab population.
Shehada studied mechanical engineering in Nazareth before quitting university and disappearing just three months into his studies.
It is reported that he went to Turkey before moving into Syria to join forces with the moderate Free Syrian Army (FSA) against Syrian President Bashar al-Assad.
It was here that he switched allegiance to the more extreme Islamic State group and now goes by the nom de guerre of Abu Mussab al-Safouri.
When contacted by the Arabian outlet, Shehada's wife and daughter said that they were terrified by his radicalisation and were hesitant to talk openly about their husband and father. They remain in Israel as Shehada continues to fight for the terrorist organisation.
Earlier this month, sources from Israeli intelligence service Shin Bet revealed that ten Israeli Arabs have joined the Islamic State to fight in the self-declared "caliphate" in Iraq and Syria.
The unnamed sources said that the security agency is monitoring a small number of Israeli Arabs who are suspected of joining the jihadist group.
Their recruitment has raised fears that they may return to carry out attacks on Israel.