Masked Isis executioner Jihadi John has been injured in US led airstrikes, it has been reported.
The unidentified Briton, who savagely beheaded two British and two American hostages held captive by Islamic State, is believed to have narrowly escaped death when he attended a summit in Al Qaim, in Anbar Province, Western Iraq, an Iraqi town close to the Syrian border, last Saturday (8 November).
American and Iraqi jets targeted the meeting of around 30 of the militant group's leaders, held in a makeshift underground bunker beneath a house.
The joint US-Iraqi mission left at least ten IS commanders dead, and around 40 injured.
It was originally thought that IS leader Abu Bakr Al-Baghdadi was killed in the attack, however audio recordings emerged later confirming he survived. It was not known that Jihadi John had been present at the meeting.
A Foreign Office spokesperson said: "We are aware of reports that this individual [Jihadi John] has been injured, and we are looking into them."
"We have a number of sources of information coming in. The incident occurred last weekend, and so we have received the reports in the last few days. We don't have any representation inside Syria, and so it is difficult to confirm these reports."
The Foreign Office also issued an official statement saying: "We are aware of reports. We cannot confirm these reports."
A spokesman for US Central Command said they are also unable to confirm the details for security reasons.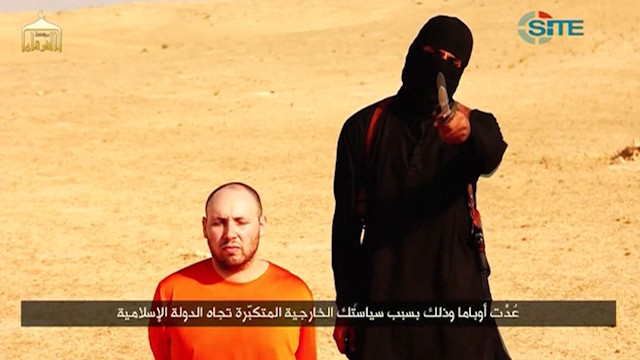 The executioner, who goes by the nomme de guerre Jalman Al-Britani, was reportedly rushed to the Al Qaim General Hospital for treatment. According to source, a nurse who treated the wounded in a hospital in Deir-ez-Zour, confirmed that one of the names on the injured list was Jalman, commenting that it was "the one who slaughtered the journalists."
The extent of his injuries is not yet known, but a source said that urgent calls were made through the local mosque's loudspeakers, appealing for the town's residents to donate blood at the hospital.
After being treated at the hospital, Jihadi John, Al-Baghdadi and several other wounded IS personnel were then driven to Syria, and travelled 200 miles north along the Euphrates valley to the IS stronghold of Raqqa.
They were transferred to two captured Syrian army barracks and treated within the secure confines of the underground medical facilities. Hospitals in Raqqa and nearby Deir-ez-Zour were ordered to take their medical supplies and staff to the secure bases, for the treatment of the injured terrorist leaders.
Jihadi John was videoed beheading British aid workers David Haines, 44, from Perth, and Alan Henning, 47, from Manchester; and American journalists James Foley, 40, and Steven Sotloff, 31.
In the most recent execution video of Mr Henning, released last month, the murderer threatened to behead another US hostage, Peter Kassig, 26, an aid worker.
In September, FBI Director James Comey confirmed the American bureau had identified the foreign jihadist after weeks of transatlantic intelligence efforts, but would not be releasing his identity.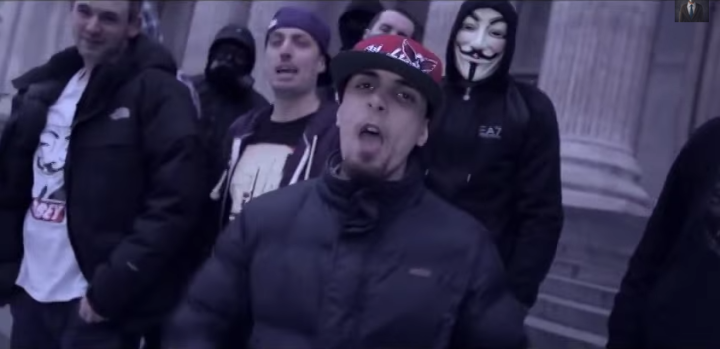 A western Muslim recruit with a British accent, Jihadi John is one of the most hunted terrorists in the world, and is said to have acquired a position of seniority within the terror group for his allegiance to them. He has been made a member of a shura council, or governing body, of an IS 'wilayat', or province.
While British converts are usually used as foot soldiers, Jihadi John usually travels in a black Audi jeep, and has six other British terrorists with him who serve as his bodyguards.
Aged between 28 and 31, he was named as Abdel-Majed Abdel Bary, a rapper from Maida Vale, west London. Fluent in English, Arabic and classical Arabic, he first joined IS in Iraq when he left the UK, but then moved to Syria.
In September, his father, Adel Abdul Bary, 54, pleaded guilty to terrorism charges in relation to al-Qaida's bombing on US embassies in Kenya and Tanzania in 1998.