Isis: German police raid Berlin mosque in anti-terror investigation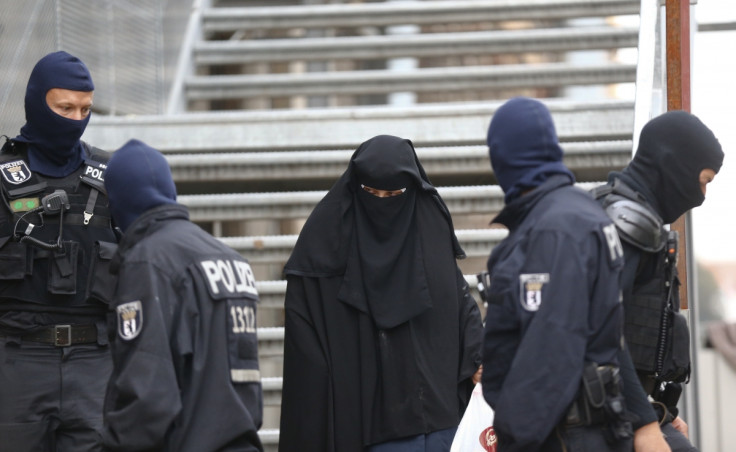 A mosque was among a number of properties that German authorities raided in Berlin as part of probe into an alleged jihadi cell involved in terrorist activities. Police searched the offices annexed to the religious site in the central Tempelhof-Schöneberg district in a 22 September dawn raid targeting individuals suspected of recruiting fighters for the Islamic State (Isis) group in Syria.
Another seven addresses were visited by police as part of the same operation that saw hundreds of officers deployed across the capital. Police said the raids followed a six-month investigation into a group that allegedly planned and incited acts of terrorism.
No arrests were made. Authorities identified two of the suspected Isis recruiters only as a 51-year-old Moroccan man and a 19-year-old Macedonian national. The latter is currently believed to be in Syria. Police said the raid came as they were looking for evidence supporting the allegations but at the moment there were no indications that the cell plotted attacks on German soil.
About 600 German radicals are believed to have travelled to Iraq and Syria to join Islamist militants there. Authorities are concerned that some might return after receiving training to carry out attacks in Europe.
Berlin raids came after separate reports suggested Salafist preachers in Germany were targeting incoming refugees for radicalisation and authorities in the north-east region of Brandenburg were investigating the presence of a Syrian refugee who claimed to have fought for IS.
The massive migratory influx experienced by EU countries this year has raised fears that Islamist militants could be exploiting the crisis to infiltrate Europe. The scenario has been used by nationalist parties across the continent to advocate for tougher immigration policies. However, officials and analysts argue that little proof of this has emerged.
Earlier this month, an Italian lawmaker with inside knowledge of related investigations told IBTimes UK that Italy, which along with Greece is the main entry point for asylum seekers travelling via sea, hasn't had any case of known terrorists disembarking from a migrant boat over the last two years.
Instead, the far-right Hungarian government of Prime Minister Viktor Orban, which has launched a much-criticised crackdown on immigration, told IBTimes UK it has denied refugee status over risks to national security to 22 asylum-seekers from January 2014 to 15 September this year. Budapest's Counter Terrorism Centre would not say if the denials were related to Islamic terrorism or different threats.
© Copyright IBTimes 2023. All rights reserved.