Isis claims beheading of Russian 'agent' in latest execution video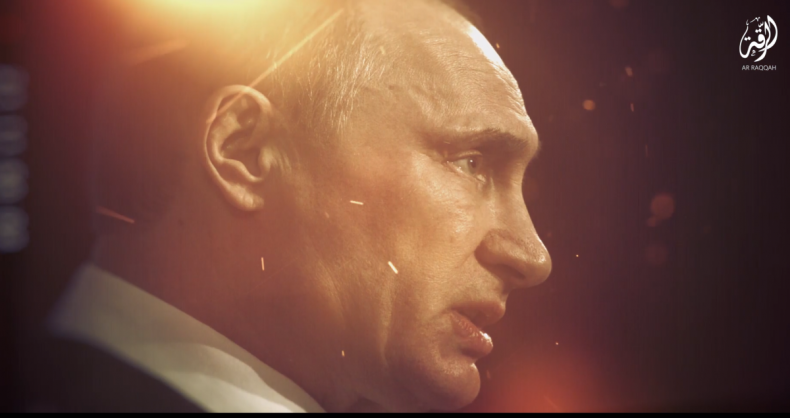 Islamic State (Isis) has released a new execution video in which an alleged Russian hostage is beheaded in revenge for air strikes on the extremist group in Syria.
The video, Dear Russians, shows the man identified as Haroun wearing an orange jumpsuit and "confessing" in Russians to be a spy working for the FSB, Russia's security services. He says he was sent to Syria by Russian intelligence and threatens the country for its bombing campaign in Syria and Iraq, according to Rita Katz, terrorism analyst at SITE intelligence group.
The next scene shows the man kneeling on the shores of a lake and behind him standing a knife-wielding IS fighter. The jihadist utters a few threatening sentences in Russian then proceeds to execute the man with his knife. If confirmed, it would be the first time the jihadist group has beheaded a Russian citizen.
Russia launched air strikes in late September in a bid to support Syrian President Bashar al-Assad. IS claimed responsibility for an improvised bomb that brought down the Metrojet Russian plane in Egypt's Sinai killing 224 people on board in October. In the latest issue of its propaganda online magazine Dabiq, the extremist group published a photo of a Schweppes soft drink can which it claimed was the improvised explosive device (IED) that downed the plane.
In the issue, IS said it initially decided to bring down a plane "belonging to a nation in the American-led Western coalition against the Islamic State" after discovering a way to compromise security at Egypt's Sharm el-Sheikh International Airport.
The target was changed to a Russian plane after President Vladimir Putin decided to attack the jihadist group with air strikes in Syria and Iraq, says IS. Russia's security chief admitted a terror act brought down the plane, saying a bomb went off after traces of explosives were found in the wreckage of the A321 plane.