Isis, David Cameron, Israel and US targets of Iranian cartoon contest on Islamic State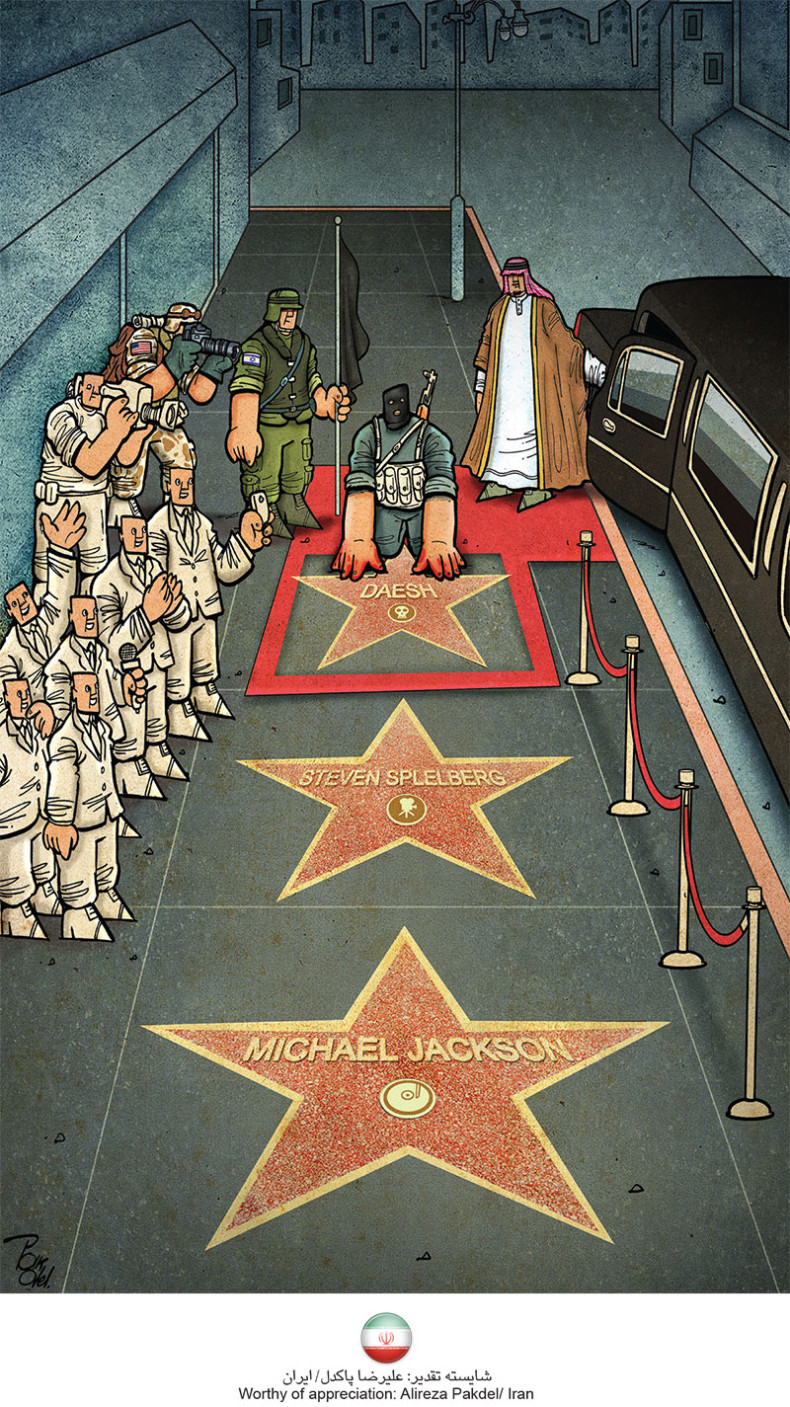 Drawings depicting British Prime Minister David Cameron as a mischievous fox and linking the US and Israel to Islamic State (Isis) were among the winning entries of an Iranian cartoon contest on the jihadi group.
Panellists of the International Isis Cartoon and Caricature Contest in Tehran seemed to have a taste for the various conspiracy theories surrounding the Sunni radical group that has seized large swathes of neighbouring Iraq and Syria.
Among the cartoons singled out as worth of appreciation was a depiction of an IS fighter getting a star next to Steven Spielberg on the Hollywood Walk of Fame in Los Angeles, as members of the Israeli and US military and an Arab representative looked on.
Another portrayed IS as a Doberman sporting a Star of David on the collar, while the first prize for the caricature section was awarded to Iranian cartoonist Shahram Shirzadi who represented King Salman of Saudi Arabia as a rattlesnake.
"The Arabs and Muslims must know the cruelty of IS, which kills women and children," Shirzadi told AFP. "I show King Salman, who has many supporters among Westerners, as he actually is – a venomous snake who smiles but can kill."
Iran, an overwhelmingly Shi'ite country, is directly supporting the Iraqi government's fight against IS with weapons and troops and is locked in a regional power struggle with Saudi Arabia, a Sunni Kingdom.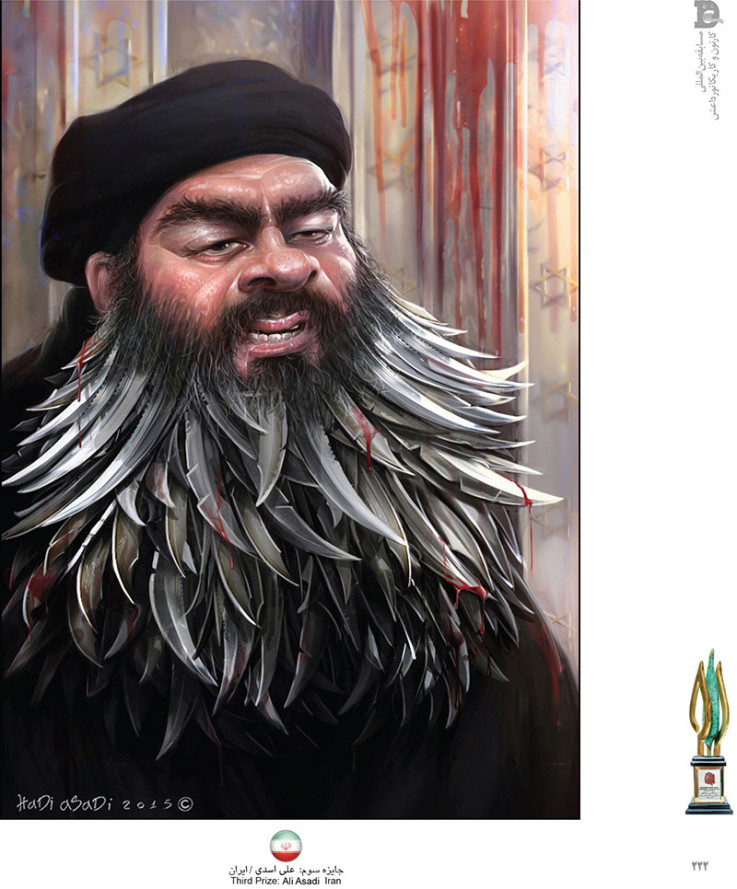 A caricature of Islamic State leader Abu Bakr al-Baghdadi
resistart.ir
The two Middle Eastern powerhouses are currently supporting rival factions in Yemen and Syria.
The contest was organised by Tehran's House of Cartoon, which has held Holocaust-themed competitions in the past, and attracted hundreds of entries from some 40 countries.
State-run IRNA news agency said cartoonists were asked to depict the crimes committed by IS.
"Artists now have the duty to raise public awareness about this group by participating in such events," the contest executive secretary Mohammad Habibi told Press TV.
The chairman of the organising committee, Massoud Shojai-Tabatabai, AFP reported, added: "We also want to denounce its supporters, the Westerners, the Zionists, and the United States."