The Islamic State has claimed responsibility for a second deadly suicide attack, killing seven including a 16-month-old child, in the Libyan port of Ras Lanuf just hours after a blast outside a police training camp in Zliten killed at least 60.
The extremist monitoring organisation SITE confirmed the Islamic State claims, posting a brief statement in the format and style usually used by the militants when claiming responsibility for atrocities.
The statement, shared on social media, identified the attacker as Abu al-Abbas al-Muhajir. The Islamic State's Cyrenaica province – its eastern franchise in Libya – has posted propaganda pictures of Muhajir online, apparently showing the militant before the attack.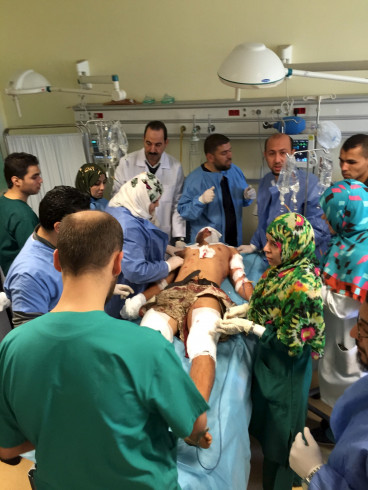 The Libyan state news agency LANA reported an initial death toll of four in the attack rose over night to seven as those injured in the blast died of their wounds.
A source at Brega Hospital was quoted as saying three members of the Petroleum Facilities Guards were killed in the blast. The Islamic State attack appears to have targeted a checkpoint on the western outskirts of Ras Lanuf where the militants have been engaged in assault on oil terminals under the control of the government aligned guards.
A car carrying a family of five, including the 16-month-old baby, was also caught up in the blast.
Earlier in the day Libya had been rocked by the worst terror attack in its history. At least 60 police trainees and civilians were killed when a water truck carrying a heavy load of explosives detonated at a police graduation ceremony.
There has been an outpouring of public grief in the country in the wake of the attack on the small coastal town.
The blast represented a peak in Islamic State violence in the country where the militant group has carried out dozens of atrocities in the last two years. Daesh has flourished in the chaos of post-revolutionary Libya where two rival governments have vied for control resulting in the defacto partition of the country.