New accounts of atrocities perpetrated by the Islamic State (Isis) against the civilian population in the Mosul area have emerged, corroborating preliminary reports UN human rights staff presented in a press conference on Tuesday (25 October).
The reports collected by The Guardian suggest that former police officers in particular have been targeted by Isis fighters, attempting to crush any possible armed resistance to their rule.
Ibrahim Ghazi, an officer in the Patriotic Union of Kurdistan party, told the Guardian how dozens of former police officers in the town of Tall Kayf in northern Iraq were arrested and taken away to Mosul two days before the offensive to retake the city began. What happened to them since remains unclear.
Another source said his relatives told him as many as 200 men, mostly former police officers, had been killed by Isis as the Iraqi army closed in on Mosul. Just before the Mosul operation started on 17 October, Isis fighters reportedly executed 58 people for planning a rebellion in the city, and the terrorist group is likely to distrust former officials with combat training.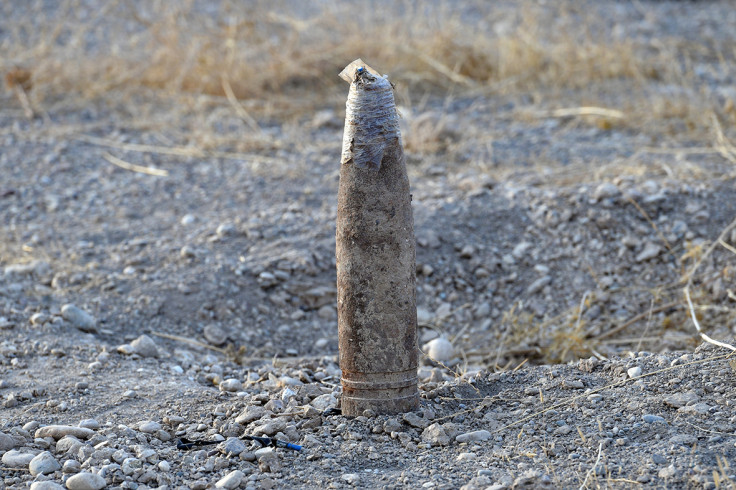 The UN human rights staff said they received reports that Isis killed 50 former Iraqi police officers that they had been holding in a building outside Mosul.
Other crimes against the civilian population included the summary execution of six women and girls who were lagging behind a group that was being forcefully relocated to another sub-district, a spokesperson of the UN High Commissioner for Human Rights, Rupert Colville, told the media.
The UN suspects that civilians are being used as human shields and are being forced to relocate to strategic fighting positions. An Iraqi security source told CNN that Isis killed 284 men and boys who had been rounded up to be used as human shields between 20-21 October, using a bulldozer to dump their bodies in a mass grave in the north of the city.