The Islamic State (Isis) has committed atrocities against civilians, including extrajudicial killings and summary executions of women and children, UN human rights staff have reported.
At least 150 people have been killed or tortured by Islamist terrorists in areas surrounding the city of Mosul. In one particularly shocking report, three women and three young girls were shot dead on 22 October in the al-Qayyarah sub-district, south of Mosul, after failing to keep up with a group that was being forcefully relocated to another sub-district. One of them has a disability.
According to the reports, Isis fighters are using civilians as human shields, forcing them to move to – or preventing them from leaving – strategic locations.
"We very much fear that these will not be the last such reports we receive of such barbaric acts by [Isis], and repeat our call on Government forces and their allies to ensure their fighters do not take revenge on any of the civilians who escape from areas under [Isis] control, and treat all suspected [Isis] fighters they capture in accordance with international humanitarian law," a spokesperson for the UN High Commissioner for Human Rights, Rupert Colville, told a press conference in Geneva presenting the reports, which the UN had not yet been able to verify.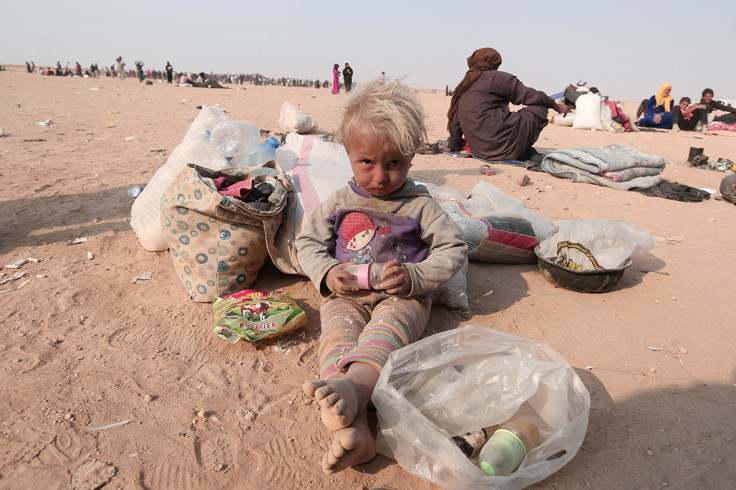 The UN also expressed concerns over the "severe measures" taken against internally displaced people living in Kirkuk, a city attacked by Isis on 21 October, where the local authorities ordered internally displaced people living in camps outside the city to leave without providing for alternative residences.
"Such evictions should be reasonable and only carried out as a last resort when no other alternative is available," said Colville, warning against further victimising refugees who have no control over Isis' actions.