Isis: Father of Israeli Arab Muhammad Musallam murdered by child jihadist vows vengeance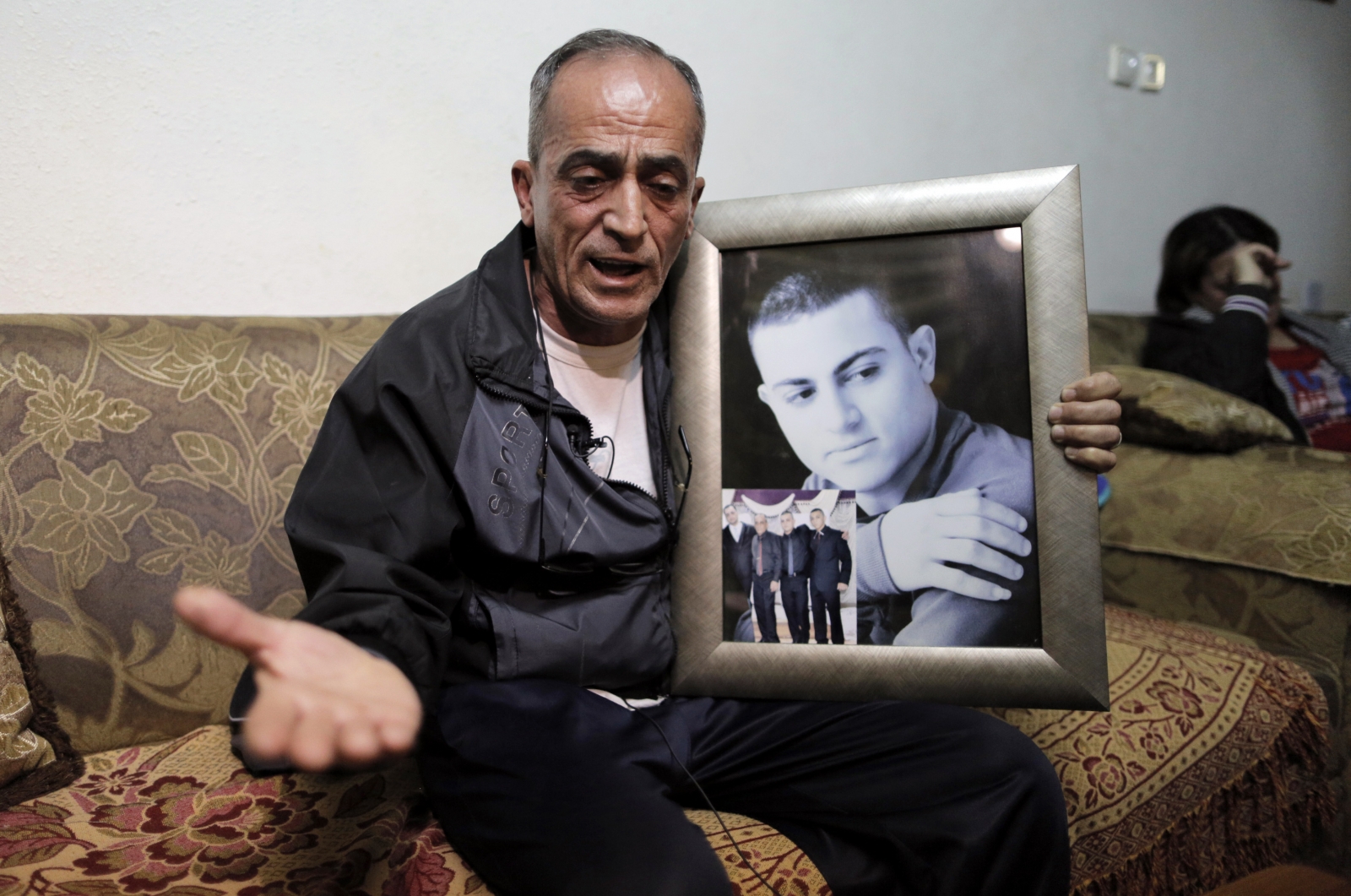 The father of an Israeli Arab executed by the Islamic State (Isis) has vowed to avenge his son's murder by joining the fight against the extremist group.
Said Musallam said he was ready to take up arms after IS's propaganda branch released a video showing his 19-year-old son Muhammad being shot in the head by a child jihadist.
"I will sacrifice myself and my three other sons to go to war and fight against Islamic State with Israel," he told the Jerusalem Post. "The leader of Islamic State will die the way my son died. His death is coming."
Muhammad Musallam, an Israeli Arab from East Jerusalem, was captured last month by the extremist group, which accused him of working for Israel's spy agency, Mossad.
The claim was denied by his family, who maintained he had travelled to Syria in October last year to fight for IS.
In online footage circulated by the Islamist militants earlier this week, Musallam is seen "confessing" to have been recruited by a Jewish neighbour to spy for Mossad and report back on IS's weapons, bases and Palestinian connections.
Almost certainly under extreme duress he also claims his father and brother encouraged him to spy for Israel. In the second half of the clip he is marched into a field by IS fighters, including a boy believed to be about 10 years old.
Flanked by a French-speaking bearded man, the child then proceeds to execute the prisoner, shooting him in the forehead with a gun.
Musallam's family said he was killed as he had grown disillusioned with IS and wanted to come back to Israel.
"Muhammad was knowledgeable about Islamic State – the maps, territories, locations, everything," his father said. "The reason Islamic State was scared was because if he came back to Israel, he could tell the Mossad the information and destroy them because he knew everything."
Meanwhile, French authorities are investigating whether a man and the boy in the execution video are related to Mohammed Merah, the gunman who in 2012 killed seven people after targeting a Jewish school in Toulouse, southern France.
Local media reported the older fighter is Sabri Essid, Merah's stepbrother, and the child might be his son.