Islamic State (Isis) militants are stuck within western Mosul, unable to resupply and reinforce, as Iraqi army continues to advance further into the city, Pentagon spokesman Navy Capt. Jeff Davis, told reporters on Tuesday (7 February).
Davis added that the trapped jihadists have only two options – either surrender or be killed by the Iraqi forces – "as there's not a place to retreat".
After liberating East Mosul of IS (Daesh) rule, Iraqi troops are currently in control of all the five bridges on River Tigris that connects the eastern and western parts of the city. Although Iraqi leaders declared victory in East Mosul in late January, there have been some reports of clashes between the fleeing militants and Iraqi army. Davis said that the army is still clearing the city of uncovered sleeper cells and terrorists hiding in "spider holes".
Meanwhile, Davis told reporters that it is nearly impossible for IS fighters to cross the Tigris River and flee West Mosul. "At this point, ISIL fighters are stuck in Mosul," he said, noting: "Without the ability to resupply or reinforce, [IS] is in a situation there where their loss is certain."
The Pentagon spokesman added that the US-led coalition forces have continued air strikes in western Mosul. He also said that the coalition has conducted 10,850 strikes in support of Iraqi operations to liberate Mosul – the last IS stronghold in Iraq – since the operation began in mid-October. These strikes have so far successfully destroyed vehicle-borne improvised explosive devices, buildings and facilities, tunnels, boats, barges, vehicles, bunkers, anti-aircraft artillery, and artillery mortar systems, Davis said in a statement.
About the fight in West Mosul, he said that the terrorist group had used its best fighters in eastern Mosul and the coalition is aware that more challenges await them in the western part.
"We know going into western Mosul that they are more dug in there; they have had more time to place encampments and firing positions [and] fighting positions," Davis said.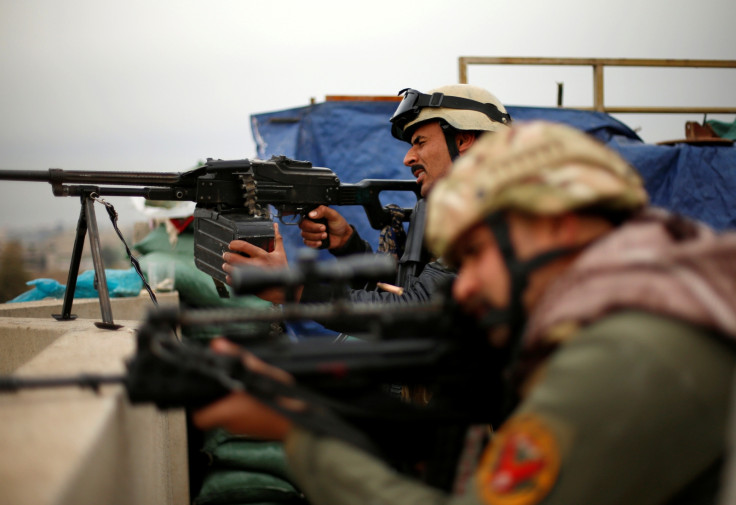 Davis pointed out tests have confirmed the presence of the skin irritant sulfur mustard from samples recovered from Mosul University, a central location in ISIL's chemical weapons program.
Briefing media persons on the anti-IS coalition operation in Syria, Davis said that IS militants are surrounded in the Syrian city of al-Bab on multiple axes. "We continue to conduct strikes, in fact there were just some strikes earlier today in Al Bab by the United States and the coalition in support of the Turkish operations," he added.
About the ongoing fight to liberate Raqqa – IS stronghold in Syria – coalition and its allies have recently kicked off a third axis – an eastern axis – that adds to the northwest and northeast efforts where isolation is either in progress or complete, Davis noted. He added that coalition jets have conducted strikes on bridges south of Raqqa along the Euphrates to restrict the militant group's ability to move fighters and equipment.
"It further isolates fighters so that they'll have to take their chances with either fighting or dying or surrendering to the SDF [Syrian Democratic Forces] or using what narrow window they have of escape they have right now, which is really only in this direction [to the southeast], toward Deir ez-Zur," he said.