Pictures have emerged which show the Islamic State (Isis) flag being waved outside the French Cultural Centre in the Gaza Strip at a protest against French magazine Charlie Hebdo.
Palestinians mobilised outside the French building after the satirical magazine published depictions of the Prophet Mohammed.
Earlier this week, the walls of the building were spray painted with graffiti which read "You will go to hell, French journalists" and "Anything but the Prophet".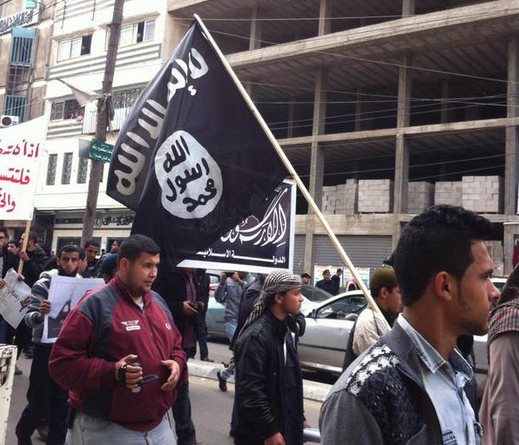 As a centre that has carried on its activities throughout three wars in less than a decade, the building is the only institution of its kind in Gaza.
The sighting of the flags has added to fears that radicial Islamist strands of thought are permeating Palestinian society because of the Israeli occupation of the Palestinian territories.
In November and December, seven Israeli Arabs were arrested by Israel's Shin Bet security forces for attempting to create a branch of Islamic State in Israel and plotting terror attacks against Israelis.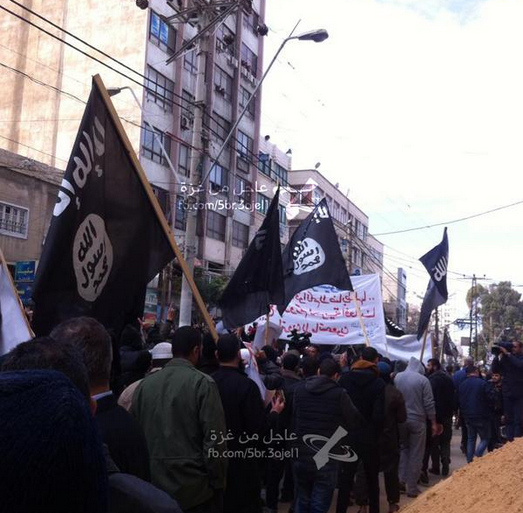 The development comes after Hamas officials warned that the war-torn enclave would become a "ripe environment" for extremism and terrorism linked to groups such as IS.
"Our message to the world, which is scared of terrorism and extremism, is that the delay in rebuilding Gaza and the continuing blockade against it will make it a ripe environment for the spread of extremism and terrorism. We warn of the consequences," Hamas official Khalil al-Haya said.
The militant group also condemned the attack on the magazine's offices in Paris while Palestinian Authority President Mahmoud Abbas attended the anti-extremism march in the French capital alongside other world leaders.
Last summer, the blockaded enclave saw Islamist militants from Hamas and Islamic Jihad fire rockets into Israel while the Israeli Defence Forces (IDF) bombarded the territory with air strikes.
In the seven-week conflict, over 2,100 Palestinians - mostly civilians - lost their lives. All but five of the 68 Israeli fatalities were soldiers.