Isis and IRA are working together to develop car bombs to strike UK, claims Ukip chair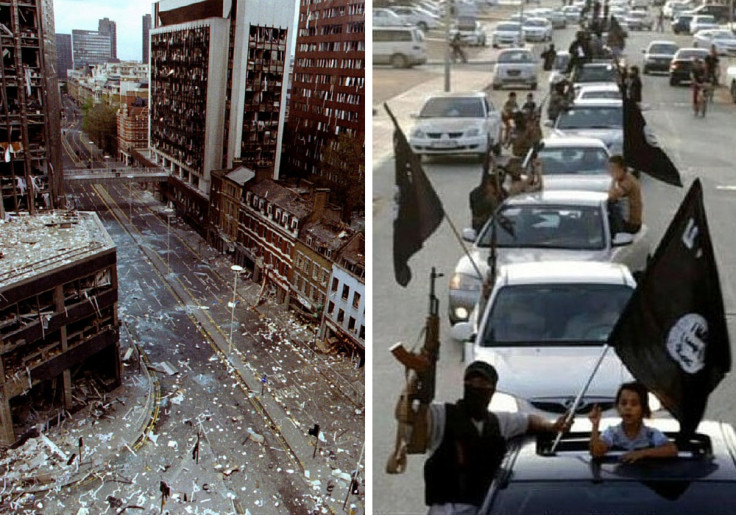 The Islamic State (Isis) is working with the IRA to develop car bombs in order to attack Great Britain, the Ukip chair for Northern Ireland has warned. Daesh (Isis) is yet to strike on mainland Britain, but Mohamed Abrini, who is implicated in both the Paris and Brussels attacks, is believed to have travelled to the UK to monitor possible targets, before he was arrested by Belgian authorities.
David McNarry, the chair of Ukip in Northern Ireland, believes the IRA, who have seen their powers decline since the 1998 Good Friday Agreement, has been passing their bomb-making expertise onto the jihadists so they can attack the UK.
In 1998, most dissident groups in Northern Ireland disposed of their weapons, but in March Adrian Ismay, a prison officer in Belfast, died after a car bomb exploded underneath the van he was driving. The responsibility for the attack was claimed by the New IRA, a splinter nationalist group that does not recognise the Good Friday Agreement.
McNarry said that the terrorists recently favouring car bombs over suicide bombs was due to explosives lessons from former "Provos" or Provisional IRA members. Speaking to the Express the 67-year-old said a macabre partnership between the two terrorist groups would be "extremely worrying".
"I've spoken to security people, some old timers. What they were most interested in was how ISIS was developing car bombs," he explained. "Provos never strapped body bombs to themselves. The people I spoke to were keen to stress it was very likely they had learned how to make car bombs from Provos. These were people I trust.
"Car bombs are more lethal. Suicide bombers announce themselves almost, but car bombers don't. I know from experience, as does anybody who has lived through the terrorist activity here, that you can bomb the hell out of a city."
On 15 April, five people from Birmingham were arrested on suspicion of being concerned in the commission, preparation or instigation of acts of terrorism after police probed links to the recent attacks in Paris and Brussels. Although no plan to attack the UK was imminent, McNarry believes the porous border with the Irish Republic and Northern Ireland would be an easy target for terrorists to move into the UK.
He added: "How easy it is for people to be crossing the border - the border just isn't there. It's so easy to be breached. I'm sounding alarm bells. We're on alert, be careful."
© Copyright IBTimes 2023. All rights reserved.