American tank dubbed 'The Beast' the hero as Iraqi forces retake town of Hit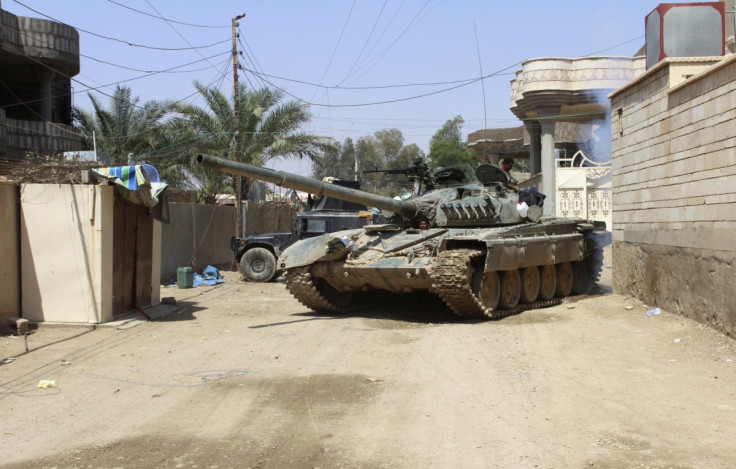 Iraqi forces have retaken the town of Hit (Heet) from Islamic State (Isis) after weeks of fighting with an American tank dubbed 'The Beast' the star of the fighting. On 14 April the Iraqi army said they had purged the strategic town of Daesh (Isis) militants – in the latest loss for the jihadis in central Iraq.
The town, on the banks of the Euphrates in Anbar Province, fell two months after the capital of the province, Ramadi, was liberated. Iraqi troops have been battling the extremists in Hit, with the help of US-led airstrikes and US army personnel assisting on the ground, since mid-March.
In 2014, Isis overran large areas to the north and west of Baghdad capturing Ramadi in 2015. The jihadists still hold territory in Anbar and in the Nineveh province to the north — conducting attacks including suicide bombings on government targets.
In the latest in a series of losses for the extremists Counter-Terrorism Service (CTS) spokesman Sabah al-Noman confirmed the recapture of the town: "The town of Heet is cleared of any Daesh gunmen," Noman told AFP.
The American-made Abrams M-1 tank has been dubbed "The Beast" on Iraqi social media because of its efficiency in removing Isis fighters. The army did have three tanks in the town but two broke down just leaving just 'The Beast' leading the offensive.
Colonel Steve Warren, the US military spokesman in Baghdad, praised the exploits of the tank's crew saying they were awarded their unofficial "Hero of the Day" award several times in the last week. Col. Warren told ABC News: "It has been handing it to the enemy regularly now for several days.
"This [Abrams] M-1 tank has been driving all around Hit, crazy, and blasting IEDs, punching holes in enemy defences, and manoeuvring between multiple engagements and allowing the CTS and other Iraqi Army ground forces, you know, to clear and help evacuate civilians.
"This tank has become a little bit of a folk hero here in Iraq. They've nicknamed this tank 'The Beast.' So now all of a sudden, 'The Beast' has become a thing here in this part of Iraq."
More from IBTimes UK
© Copyright IBTimes 2023. All rights reserved.