Isis Yazidi Sex Slave Girls Bought Back by Families For a Year's Salary
150 of 5,000 kidnapped girls have returned to their families, say activists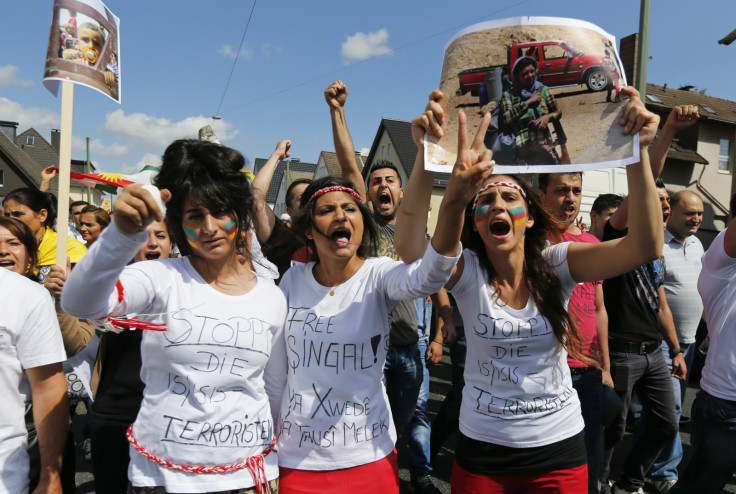 Yazidi families forced from their homes in northern Iraq have begun to buy back their daughters, sisters and mothers from Isis (Islamic State) terrorists, who kidnapped them to be used as sex slaves.
Almost 150 of the kidnapped girls have returned to their families in Kurdish-controlled areas in recent weeks, according to activists, with families paying as much as a year's income to get them back.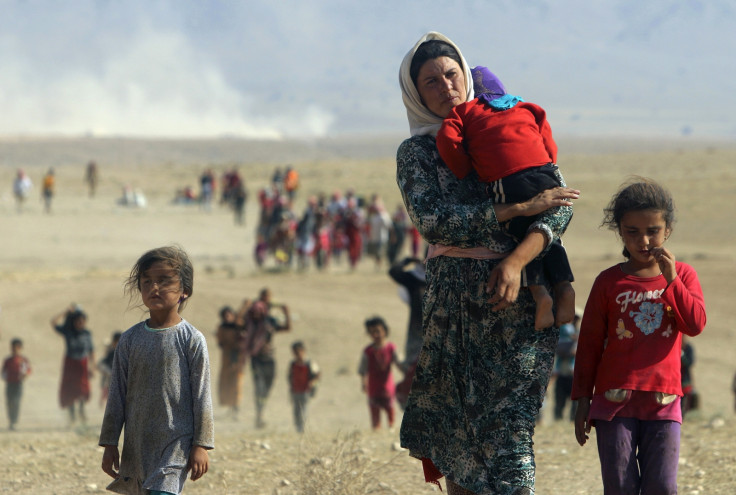 Displaced people from the minority Yazidi sect flee violence from forces loyal to the Islamic State in Sinjar
Reuters
It is estimated that 5,000 girls and women from the ancient Yazidi minority were taken captive by Islamic State to be sold or given to fighters as slaves in August.
The community caught the world's attention when Islamic State militants attacked the Sinjar region of northern Iraq, forcing some 200,000 Yazidis into the mountains, where they walked for days to escape the brutal forces, and hundreds died.
International forces, including the UK's RAF, sent humanitarian supplies to the displaced people, opening a path for Kurdish militias to evacuate the Yazidi through Syria to Iraqi Kurdistan.
Returning women reveal the horror of their ordeal
Captured girls and women who have been sold back to their families have in recent weeks spoken of the horror of being kidnapped by Islamic State fighters.
Sabreen, 15, told the Christian Science Monitor (CSM) that Islamic State fighters took her, along with several hundred women, to a school in Tel Afar, near the Syrian border. There, Islamic State took all children between five and 10 from their mothers, threatening the devastated women with death.
"Lots of men used to come and look around and when they would see a girl they liked they would say 'I want to buy that one,'" she says. "There was an emir who was taking money for the girls – $1,000 to $1,500."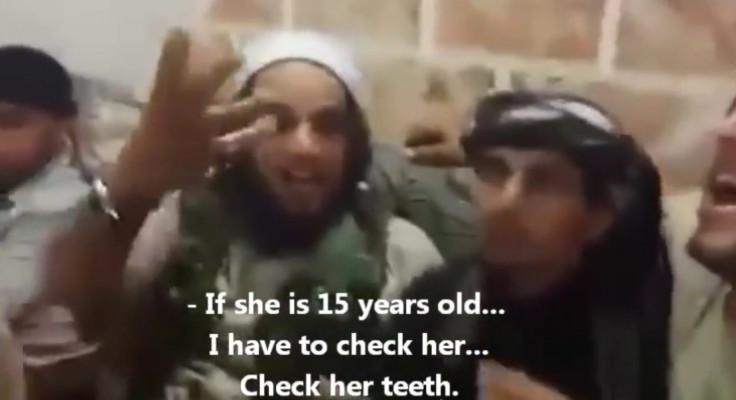 Sabreen managed to escape her captors months later when her uncle, Hamid, raised $5,000 to buy her back from Tel Afar through a middle man, sending his sons to retrieve her and another distant relative.
Hamid told CSM said most families with missing wives and daughters were trying to raise money to buy back them back. He says they paid $10,000 for the first girl rescued in the family, but that price has now dropped.
"People were willing to pay any amount of money," says Hamid. "But now in my own family, we have about 30 girls missing. If you have to pay $5,000 for each one of them… you will not be able to buy all of them back."
Activists believe almost 150 girls and women have returned to the Kurdish-controlled territories in the last several weeks. Some see it as a sign of an overstretched Islamic State that no longer has the resources in Iraq or Syria to hold large numbers of captives.
© Copyright IBTimes 2023. All rights reserved.