The death toll following a catastrophic double suicide bombing at a Shiite market in Sadr City by Islamic State has climbed to 73 with as many as 112 wounded.
AP reported that many of the critically wounded in Sunday's attack (28 February) died in of their wounds in hospital overnight. Iraqi officials said five individuals remained missing in the aftermath of the twin blasts in Mredi market in Sadr City, a majority Shiite area.
Isis claimed responsibility for the slayings in Baghdad, as well as an attack on Abu Ghraib in which 13 members of the Iraqi security forces were killed. The militant group said in an online statement that "Our swords will not cease to cut off the heads of the rejectionist polytheists, wherever they are," a reference to Shiite Muslims.
Reuters reported pools of blood and scattered limbs littered the streets in Baghdad in the wake of the attack, the worst in the embattled country this year. The suicide bombers – reportedly riding motorcycles – detonated explosive devices in the crowded market.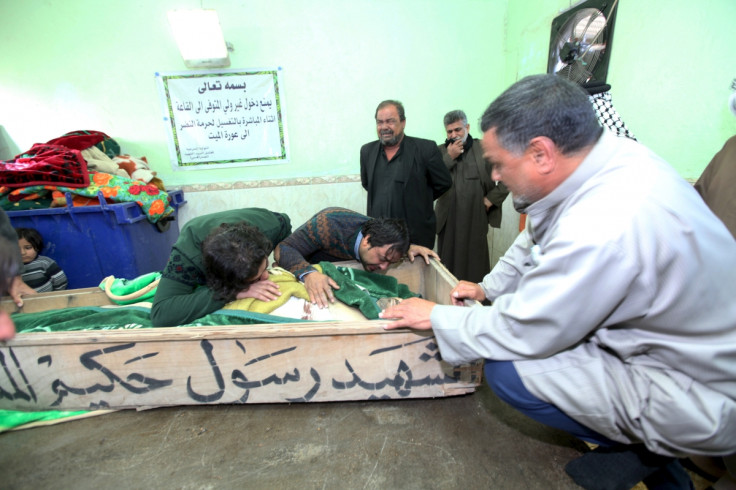 To cause maximum casualties, the second suicide bomber waited until a crowd had gathered at the blast site to target security forces. Islamic State's tactic of using a secondary blast to kill onlookers has become routine in Iraq and Syria.
Prime Minister Haider al-Abadi said in an online statement that the attack and other recent suicide bombings in Baghdad were the symptom of a weakening Islamic State which has lost key territory near its de-facto Iraqi capital in Mosul.
Iraqi army forces, with the cover of US airstrikes have made gains against the fanatic Sunni militants in Anbar province and claim to be preparing a final assault on Mosul.
However, the Islamic State bombings have stoked sectarian tensions in Iraq and particularly in Baghdad.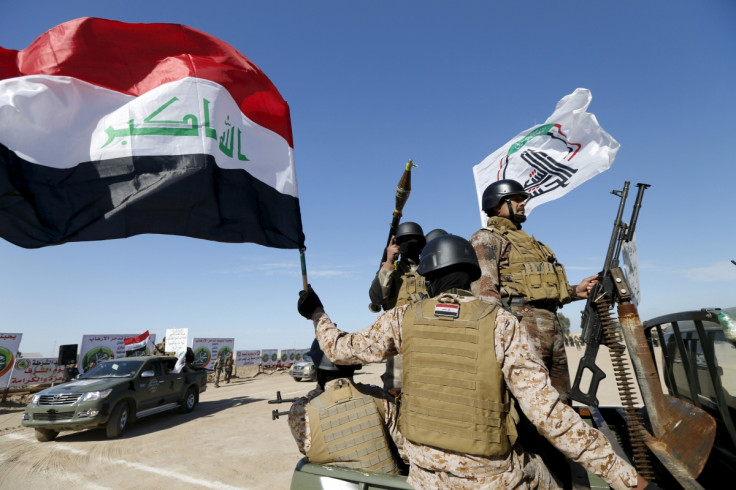 Powerful Shiite cleric Muqtada al-Sadr, who on Friday led hundreds of thousands of supporters in anti-government marches, called on armed brigades under his control to be ready to protect the Iraqi capital.
Al-Sadr, who rose to prominence during the US war in Iraq, has capitalised on Shiite fears over the expansion of the Islamic State (IS), a Sunni extremist group, in Iraq and neighbouring Syria. His Saraya al-Salam brigade were established following the IS capture of Mosul in 2014.
On Thursday (25 February) least 15 people were killed in twin suicide bomb attacks, claimed by Isis on a Shia mosque in the Iraqi capital of Baghdad.
Reuters reported another 50 people were injured in the explosions, citing police and medical sources. The attack was carried out in Baghdad's Shulaa district, a predominantly Shia area of the city.
In January IS killed 51 in one day in three separate bomb attacks across Iraq. One of the IS assaults targeted Baghdad's predominately Shia al-Jadid district, where least 18 people were killed and 50 injured.