Isis: Islamic State blows up treasured Temple of Bel in Palmyra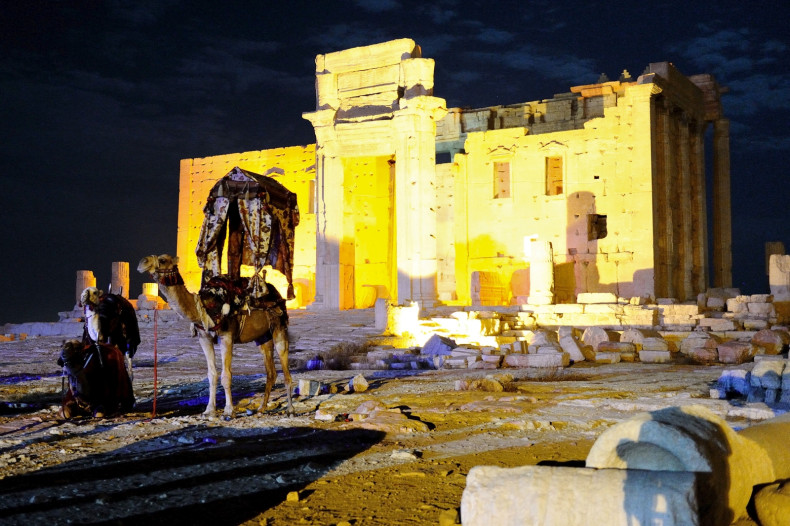 The Islamic State has blown up yet another treasured temple in the ancient Syrian city of Palmyra, activists and monitors announced on 30 August. The UK-based Syrian Observatory for Human Rights and an activist claimed the jihadis detonated explosives around the Temple of Bel, quite possibly destroying it.
Activist Khaled al-Homsi, who uses a pseudonym and is located outside of Isis territory in Homs, said the temple was blown up in the afternoon of 30 August. He said the extent of the damage to the temple was unknown.
One resident of Palmyra told the Associated Press, "It is total destruction...The bricks and columns are on the ground." He said that only the wall of the temple remains, adding, "It was an explosion the deaf would hear".
According to The Washington Post, it was impossible to independently confirm the reports due to lack of telephone and Internet connections in Palmyra, which has been under Isis control since May. Reports last week that the smaller Temple of Baal Shaman had been destroyed was verified after the militants published photos of the explosives and detonation.
The United Nations released satellite images of Palmyra on 28 August that also confirmed the temple had been destroyed. The destruction of the temples is a direct contradiction of the terrorist group's assertions that it would not destroy the Palmyra site.
The Temple of Bel, from the first century, was at the heart of a complex of ruins that made Palmyra the centre of Syria's archaeological and tourists attractions. It was dedicated to the Palmyrene gods, the BBC reported. The complex was designated as a United Nations Educational, Scientific and Cultural Organisation world heritage site, The Washington Post reported.
The Post reported that Isis has smashed statues at Mosul Museum, destroyed churches and monasteries in Syria and demolished the remains of cities in the ancient Nineveh. The terrorist organisation is also believed to have salvaged smaller antiquities to sell on the black market.
Voice of America reported that Isis also beheaded Palmyra's former antiquities director, Khaled Asaad, and publicly displayed his body. According to the BBC, Isis has also used the site's theatre to publicly execute over 20 captured Syrian army soldiers using children.