Isis: Satellite images show Palmyra Temple of Baalshamin erased from earth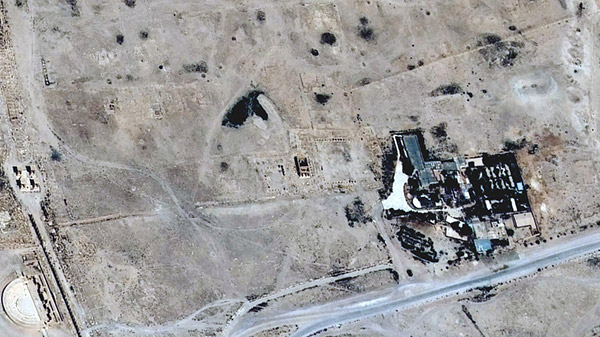 The Islamic State (Isis) flattening of an ancient temple in the Unesco world heritage site of Palmyra in Syria has been pictured by satellite systems. The images confirm the destruction of the 2,000-year-old Temple of Baalshamin, which was blown up by the jihadi group last week.
The UN training and research agency, UNITAR, said comparing photos of the site taken by its satellite program in June and this week leave no doubt that the Roman temple is no more.
"We confirm the destruction of the main building, while surrounding columns seem to be less affected," the agency said."[It] has been blown to bits," UNITAR spokesperson Einar Bjorgo added, speaking to AFP.
The temple of Baalshamin was built in 17AD and it was expanded under the reign of Roman Emperor Hadrian in 130 AD. Syria's head of antiquities Maamoun Abdulkarim told IBTimes UK the Islamist militants placed a large quantity of explosives in the temple, which is dedicated to the Phoenician god of storms and fertilising rains, and blew it up, destroying completely the cella (the house of God, inner area of the temple).
It was not the first destructing IS brought to Palmyra since it seized the city from government troops in May. Last month, the group shattered a unique limestone lion statue that stood outside a museum, which IS has turned into a prison and a courtroom. IS also demolished two ancient Muslim shrines deeply revered by the local population.
The destruction of the Baalshamin temple comes just a week after the beheading of the 82-year-old former chief for Palmyra ruins, archaeologist Khaled al-Asaad.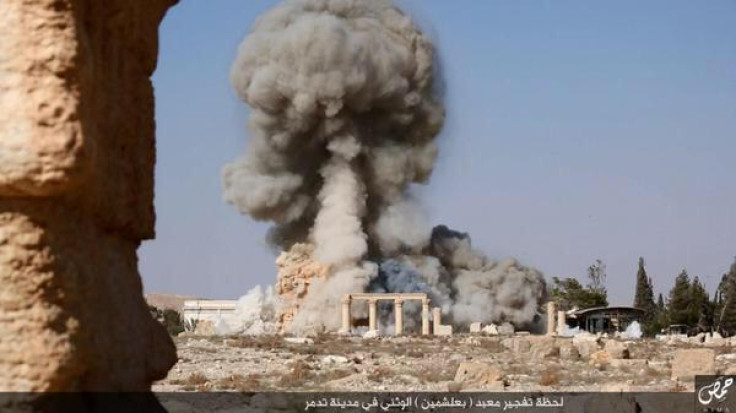 © Copyright IBTimes 2023. All rights reserved.