Belgium: Terror threat raised to highest level in Brussels as police arrest third suspect for Paris attacks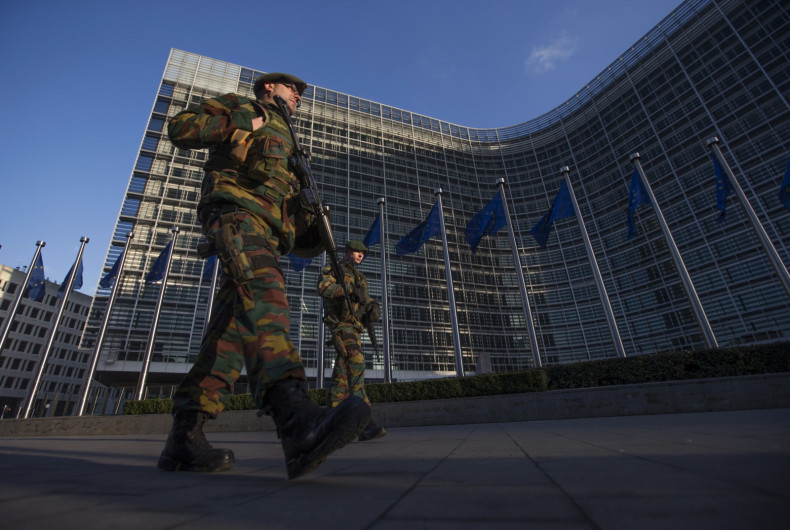 Amid fears of terror attacks, Belgium has raised the alert level in capital Brussels to "four" indicating "severe and immediate" attention on recommendations of the country's Crisis Centre. The alert comes in the wake of Belgian authorities -- along with other European nations -- continuing the manhunt for Salah Abdeslam, the lone surviving terrorist of the Islamic State (Isis) attacks in Paris. He was last seen driving near the Belgian border.
Meanwhile, Belgium police arrested a third suspect on Friday in connection to the Paris attacks and are working to identify and take down the network of terrorists behind the carnage in a series of raids. This week a total of seven people were detained, of which two suspects are already behind bars. No details on the specific charges or identity of the suspects have been released as yet.
The Belgium Crisis Centre has urged people to avoid public places in Brussels, like concert halls, airports, public transportation and crowded shopping centres. Additionally, it also recommended reduction in the number of overall events and deployment of police and military personnel at for public transport facilities, particularly metro services. Embassies have also reached out to citizens advising them to be alert and careful.
In focus
Belgian authorities have been reeling under severe pressure after it was declared that the mastermind of the Paris attacks, Abdelhamid Abaaoud, who blew himself up outside the Stade de France was a Belgian citizen. Abaaoud, grew up in the impoverished Molenbeek neighborhood of Brussels. In fact, French President Francois Hollande had said that the entire planning of the Paris attacks, was done in Belgium.
Moreover, Abdeslam, 26, who was the 9<sup>th accomplice in the Paris attacks and the only one to have escaped alive is subject of an international manhunt and was last seen driving towards the Belgian border, when police stopped and questioned him a few hours after the attacks, not knowing that he was involved. Reports also claim that although Abdeslam was a French citizen, he was born in Belgium and raised there for a while. His whereabouts are currently unknown.
Belgium — with a population of just 11 million — has been seen as fertile ground for jihadist recruiters of late and is the highest contributor of militants per capita, fighting in Syria and Iraq. Further, members of a suspected terror cell waged a deadly gun battle with police in January this year, where two of them were killed. It was later found that they had been planning terror attacks in the country.