An Islamic State (Isis) recruiter and one of the world's most wanted jihadists has said that it is a pleasure to behead his enemies, but he misses his cat. In a candid interview French-born Rachid Kassim spoke of life since joining Isis and terror attacks on the west.
The 29-year-old, also known by his nom-de-guerre Ibn Qassim, has been linked to several high-profile attacks in Europe including the murder of a policeman and his partner near Paris and the murder of 85-year-old Catholic priest Jacques Hamel near Normandy.
Kassim was also said to have been in contact with a group of four French women apprehended after a car packed with gas canisters was found near Paris' Notre Dame Cathedral. It has been reported that one of the group wanted to target the Eiffel Tower.
Kassim, of Algerian descent, is a former social worker from the Loire Valley who is believed to have assisted a network of French jihadists and incited supporters to commit terror attacks. In an address in one of Isis' infamous propaganda videos he praised Isis-inspired Mohamed Lahouaiej Bouhel for killing 86 people with a lorry in Nice on Bastille Day.
He is thought to use encrypted app Telegram to issue advice to would-be jihadists in order to spread the extremists' message. He is believed to have contacted a 15-year-old boy to encourage a terror attack in September this year.
And in a frank interview with Amarnath Amarasingam, an academic based in Washington hew spoke of his hate for "enemies of Allah". He said: "To behead an animal, it would be difficult, with enemies of Allah, it is a pleasure." Kassim told Amarasingam that he fled France with his wife and young daughter and headed to embattled Syria with 1,500 Euros in his pocket.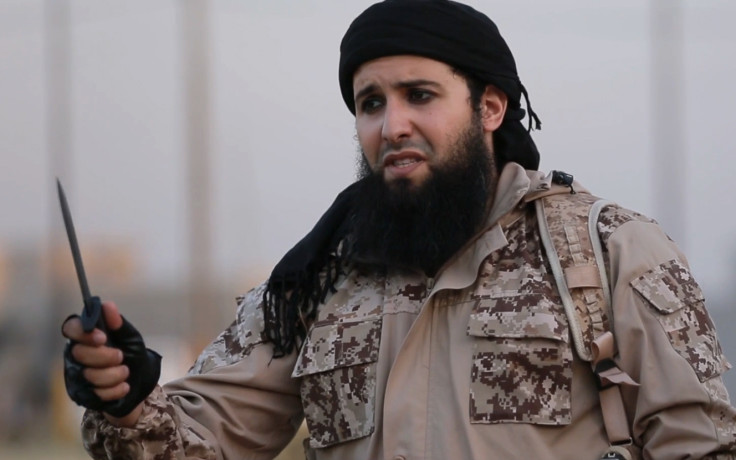 He said that living in France he was under constant surveillance by police because of his radical views. "I thought of attacking France when I was there, and my family was afraid because of it," he continued. "The cops knew about me. Every time I went jogging, there were always two cops following me. Then they hide. It was ridiculous.
"We left everything behind. Especially my cat. I had a wonderful cat that I left in Gaziantep. It was one of the saddest things about my hijrah (migration to Syria)."
And despite signs that the largest city under Isis-control, Mosul, will fall to Western-backed Iraqi forces in coming months, Kassim believes that jihad will continue. Kassim said: "We believe that even a small attack in dar ul-kufr (non-Muslim lands) is better than a big attack in Syria. As the door of hijrah closes, the door of jihad opens. If I stayed in dar ul-kufr, I would do an attack there."