Isis and Jihadi Terrorists 'Post 90 Tweets Every Minute' to Spread Propaganda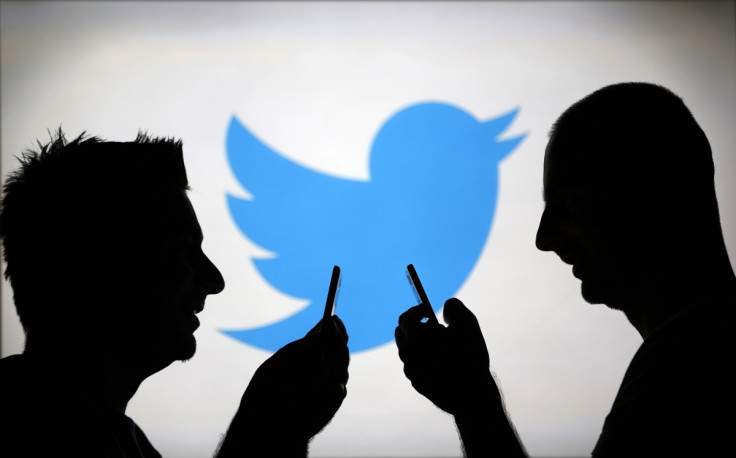 Islamic terror groups post at least 90 tweets every minute, a new report has found.
The data was revealed in a survey conducted by the Saudi-based Sakina, an independent, non-governmental organisation created to engage in dialogue online as a way to combat internet radicalisation.
Results showed that terror groups such as the Syrian Islamic Liberation Front, Al-Nusra Front and Islamic State (Isis) use social media to recruit new members and to spread their propaganda.
Abdulmunim Al-Mushawah, head of the organisation, revealed that about 129,600 tweets were posted by accounts affiliated to terror groups in October 2014. As a result, at least 500 accounts believed to have been run by terrorists were deactivated.
Al-Mushawah urged for a censorship committee to be put in place in order to monitor tweets that could be written to promote insurgents' propaganda.
"The nature of the extremist can be understood by analysing his posts, identifying his social circle and understanding his internal motives and history," he was quoted by the Saudi Gazzette as saying.
"After understanding and recognising the type of extremist the person is, we can then follow the appropriate method of dialogue knowing that it is a lengthy and complicated process at times.
"The responsibility of protecting the general public from terrorist activities does not only lie with the official directorates. It is also the responsibility of the media, mosques and educational institutes," he continued.
"Public awareness and guidance are the campaign's top priorities because it is important to teach people how to face one problem without creating another."
A report by IBTImes UK explained how IS - whose insurgency has caused thousands of deaths in Syria and Iraq since June 2014 - use social media, apps and even a full-length feature films to promote its agenda.
The group is infamous for posting gruesome videos of beheading and executions, some of which have been used to deliver messages to US President Barack Obama.
Last summer, the insurgents tweeted a picture of a head belonging to a policeman they had previously beheaded, with the comment: "This is our ball. It's made of skin #WorldCup."
© Copyright IBTimes 2023. All rights reserved.