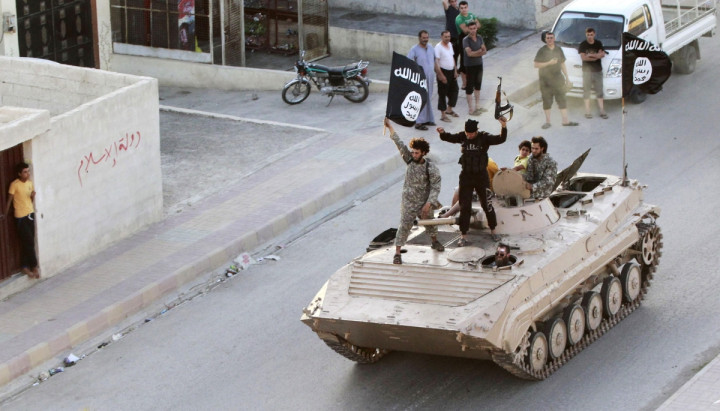 Moroccan police have arrested two suspect jihadists who allegedly planned attacks against banks and multinational corporations in Morocco and France, the interior ministry said.
The pair, a French national and a French-Moroccan, were held earlier this week in the city of Kenitra, north of Rabat.
The ministry said the suspects were about to leave the country to join the Islamic State (Isis) group.
They had allegedly been active online, spreading Islamism propaganda in an effort to radicalise local youths, recruiting them to the jihadist movement.
Authorities said the two hoped to emulate Mohamed Merah, a 23-year-old who in 2012 went on motorcycle shooting rampage, killing three soldiers, a rabbi and three children at a Jewish school in Toulouse.
Earlier this month, the Islamic State group urged jihadi sympathisers across the world to carry out lone wolf attacks against westerners "wherever they can be found".
The appeal was followed by a similar but more specific call by Al-Qaida to attack economically sensitive Western targets.
In its English-language online magazine, Resurgence, the extremist network claimed banks and the financial markets were enemies of the Islamists and called for a boycott of "symbols of the rampant crusaders' globalisation" such as Wal-Mart, McDonald's and Microsoft.
IS broke ties with al-Qaida earlier this year and the two groups have since been rivalling each other for the leadership of Jihad.
The groups fell out in 2013 after IS expanded into Syria, conducting beheadings, crucifixions and mass executions.
The Moroccan government in Rabat estimates that over 2,000 Moroccan nationals - many with dual nationality - have flocked to Iraq and Syria to fight for jihadist groups.
There are fears that these fighters will return and carry out attacks on Moroccan soil.
Earlier in October, a Moroccan man was arrested at Casablanca airport attempting to fly to Turkey with his two young daughters to join up with IS.