Islamic State (Isis) militants have slaughtered 232 people and abducted tens of thousands of civilians around Mosul to use as human shields, says the United Nations (UN).
The High Commissioner for Human Rights at the UN believes Daesh (Isis) have murdered 190 members of the Iraqi army and 42 civilians, apparently for refusing to obey their orders as they attempt to defend the embattled Iraqi city.
As the Iraqi Army and Kurdish forces close in, the extremists are understood to have brought thousands of civilians into the city to use as human shields, positioned near military installations. The jihadists have been under pressure since the major military operation began on 16 October.
The operation, the largest military operation since the US invasion in 2003, has liberated at least 40 villages surrounding the city with aid of US-led western airstrikes. Up to 1.5 million people are believed to remain inside the city, which has seen thousands flee since the beginning of the operation.
UN spokeswoman Ravina Shamdasani said there were also "credible reports" of the abductions according to Sky News. She said: "Isil's depraved, cowardly strategy is to attempt to use the presence of civilian hostages to render certain points, areas or military forces immune from military operations, effectively using tens of thousands of women, men and children as human shields."
Mosul was overran by IS extremists in a matter of days in June 2014 and is the largest city under the terrorist's control. The city is the second largest in Iraq and the place where their leader Abu Bakr al-Baghdadi declared the existence of the 'caliphate'. He is still reportedly inside the city.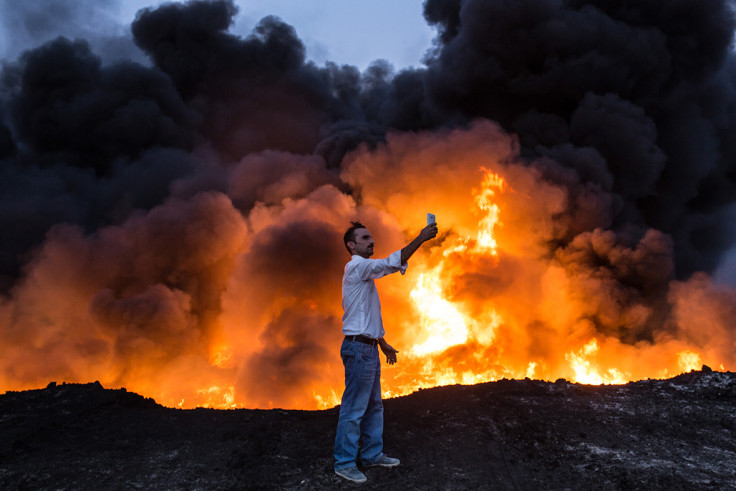 At least 5,000 Isis fighters are believed to be in the city, and reports in the weeks leading up to the operation suggest that they have been preparing for defence, digging a network of tunnels and building fortifications. The jihadists have already set oil on fire in moats near the city, hoping the thick black smoke would halt the opposition advance.
The International Organization for Migration had previously said they believe IS will use thousands of residents as human shields to maintain control over the city. They added the extremists could possibly deploy chemical attacks, which they have used against Kurdish fighters.