Isis lost 14% of its territory in 2015 while Kurdish forces gained 186%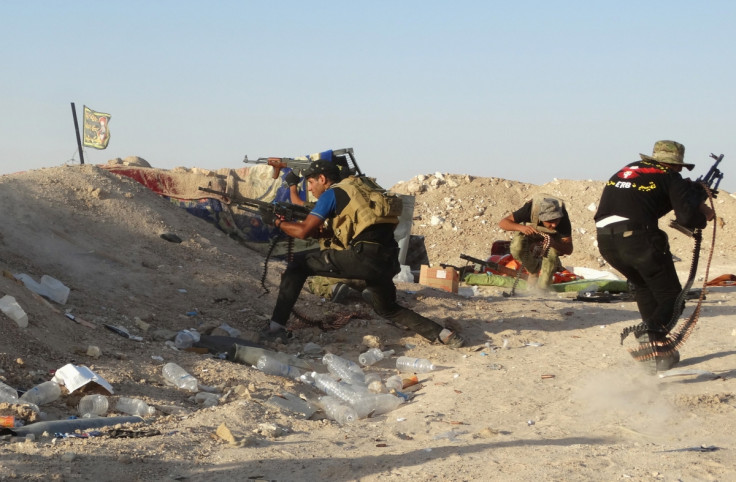 The Islamic State (Isis) lost around 14% of its territory in Syria and Iraq in 2015, while the Kurds almost tripled the land they control, as per the latest report by think tank IHS.
IS (Daesh) lost around 12,800sq km between 1 January and 14 December 2015, which includes large portions of Syria's northern border with Turkey, Tal Abyad, which is the main access point to the Turkish border from IS's de-facto capital of Raqqa in Syria.
The report says fighters who dominate the group, the Syrian Democratic Forces – a coalition of Kurdish and Arab fighters – were the biggest threat to IS. The land under Syrian Kurdish control expanded to around 186% over the last year. "The Kurds appear to be primarily an obstruction to the Islamic State, rather than an objective in themselves," said IHS senior Middle East analyst, Columb Strack.
However, tactical gains by the IS into western Syria via Palmyra, and the capture of Ramadi's city centre, the provincial capital of Anbar, Iraq's largest province, indicated that the extremist group is more determined to take hold of government-backed areas than Kurdish land. "Islamic State was overstretched and these gains show that holding Kurdish territory is considered to be of lesser importance than expelling the Syrian and Iraqi governments from traditionally Sunni lands," Strack said.
This is well justified in the fact that the biggest loser according to the report in the conflict was the Syrian government backed by President Bashar al-Assad, which lost 16% of the land it controlled. It is now left with around 30,000 sq km, less than half the area controlled by Isis and a fraction of Syria's total area of about 185,000 sq km.
IS's finances have also taken a massive hit mostly by losing out the Iraqi city of Tikrit, and Iraq's Baiji refinery other than the Tal Abyad border crossing. It also lost a significant stretch of highway between its stronghold Raqa and Mosul in northern Iraq, complicating the transfer of goods and fighters between the two cities.
Syria has been battling a civil war since 2011, which began with anti-government protests before escalating into a full-scale conflict between the Assad-backed government and those seeking to boot it out of office. In 2014, the Iraqi insurgency escalated into a civil war with the conquest of Fallujah and Mosul and major areas in northern Iraq by the Isis.
© Copyright IBTimes 2023. All rights reserved.