A woman, suspected of planning a terror attack in Paris, was engaged to two former Islamic State (Isis) jihadists – including the extremist who slit a priest's throat in Saint-Etienne-du-Rouvray. A French prosecutor added that the latest plot, revealed when police searched a car near the Notre Dame Cathedral, was directed by Daesh (Isis) extremists in Syria.
The woman, known only as Sarah H., 23, was engaged to Adel Kermiche, 19, who attacked elderly catholic priest Father Jacques Hamel while he was conducting a morning Mass in Normandy in July. She was also due to marry Larossi Aballa, who murdered a police man and his officer wife in Paris in June before he was shot dead.
Sarah H., whose current fiance has now been arrested, was among three women arrested in an operation which left one policeman stabbed and one of the women then shot and injured. The wounded woman is believed to be Ines Madani, 19, who was shot in her apartment in Boussy-Saint-Antoine, south of the French capital.
The injuries of the stabbed policeman are not believed to be life-threatening and followed the discovery of a car filled with gas canisters and fuel near the world famous Notre Dame Cathedral on Sunday morning (4 September). Another woman, aged 39 was also arrested, as the trio were already under surveillance by French Police.
Prosecutor Francois Molins told a news conference about Sarah H's previous engagements and added that the suspects were guided by IS commanders based in Syria. "The terrorist organisation uses not only women, but young women, who get to know them and develop their plot from a distance," he told reporters.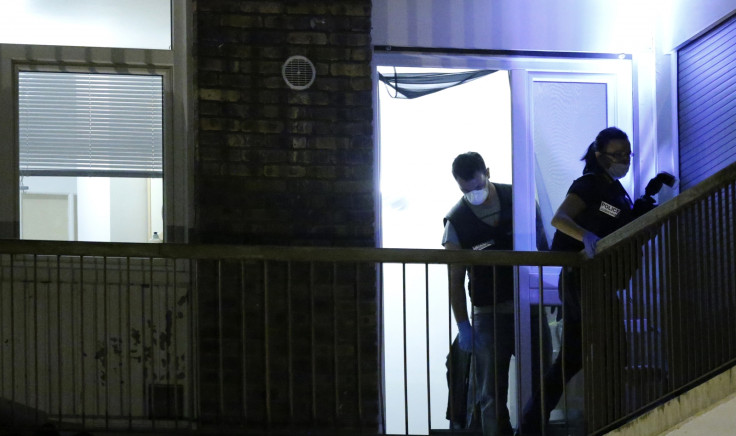 According to French authorities, the trio were planning to attack a railway station in the city as early as this week. An interior ministry statement said: "An alert has been issued to all stations but they had planned to attack the Gare de Lyon on Thursday."
Madani is believed to have written a letter pledging allegiance to IS with her father arrested and later released after reporting his daughter had disappeared with the family's Peugeot 607 car. TV footage aired on French TV showed a policeman leaving the scene of the arrests carrying a large knife.