Isis plotting terror attacks on foreign embassies in Ankara says Turkish intelligence.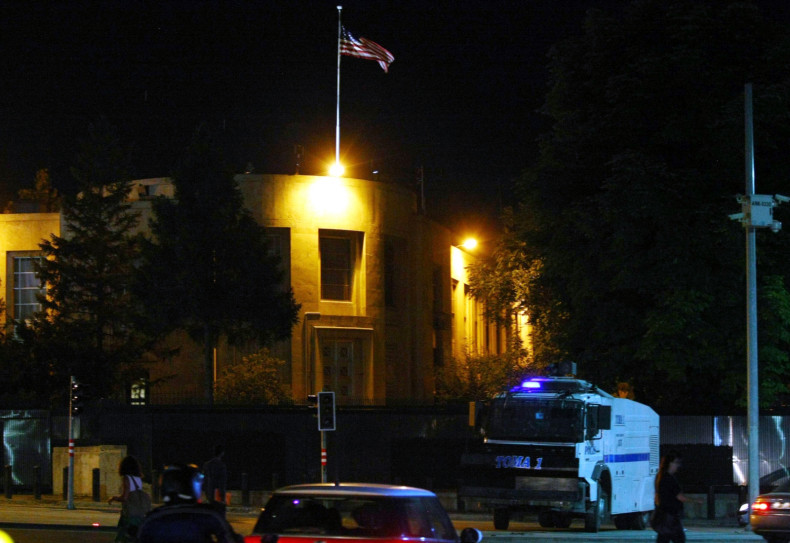 Turkish intelligence has warned that Isis militants have crossed the border from Syria and are planning strikes on foreign embassies in the capital Ankara.
The Turkish National Intelligence Organisation warned police that militants could be planning attacks on the embassies of countries which are members of the coalition whose airstrikes were instrumental in driving them out of the Kurdish Syrian town of Kobane, reports Turkey's Hurriyet Daily News, citing a notification issued to law enforcement agencies.
Kurdish forces drove the remaining Isis fighters from the city on January 24, after battling for four months against the jihadist group, which seemed poised to claim victory before coalition airstrikes launched in September helped to turn the tide.
The warning, issued on February 3, states that approximately 3,000 Isis fighters remain in the vicinity of Kobane, and that commanders had moved into safe houses in Turkey to plot terror attacks.
It also confirms reports that Isis militants, in this case Palestinian and Syrian citizens aged between 17 and 25, had entered Turkey as refugees and planned to travel to Europe through Bulgaria to attack European coalition members.
There have been several bomb attacks in Turkey this year, most recently on Friday February 13, when a bomb exploded at a police checkpoint near the border town of Suruc in Sanliurfa province. It injuring three officers and led authorities to create a 100km long military exclusion zone north of the Isis controlled Syrian towns of Jarablus and Tal Abyad.
Turkey was widely criticised for allowing fighters to cross its border with Syria to fight for extremist Sunni group Islamic State.
On Thursday, February 19, Turkey announced that it would join the US in training Syrian rebel groups battling Isis.