Isis recruited undercover Sun reporter for lone wolf terror attack targeting major London site
Recruiter spent two months coaching reporter, saying that "intentions must only be to serve Allah."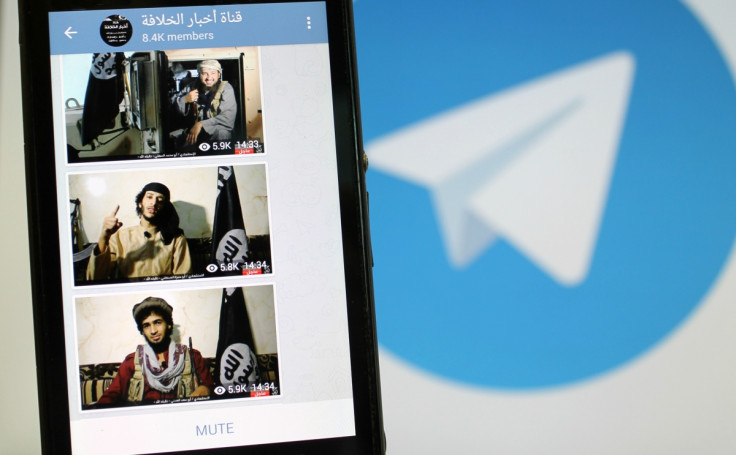 An Islamic State (Isis) jihadist recruited an undercover Sun reporter to carry out a lone wolf terrorist attack in London, with crowded sites such as Big Ben, London Bridge or a major shopping centre considered as the primary target, according to a report released on Thursday (28 July).
The Sun's investigation allegedly found that Abu Muslim Khurasani spent two months coaching its reporter on the orders of a top Isis recruiter. The coaching including sending the reporter a bomb-making guide and how to get the readily-available materials to make an explosive device and hide it in a car.
The guide shows that the materials, which included gas canisters and fireworks, can be bought for £300 from shops in the high street.
A target list was drawn up, which included the Big Ben and London Bridge but eventually, a major shopping centre was selected by Khurasani, the Sun said. "Learn from Nice. Get a car you can park somewhere busy with many people — and a gun you can use at the same time," he told the reporter.
He also told the reporter to use all the bullets while seated in the car and to quickly press the detonator. "Both things must be in a hurry. No time gap."
The communications, which were made via messaging app Telegram, have been handed over to the anti-terror police and MI5. The Sun also alleges that Khurasani urged its reporter to "implore Allah for help".
He is reported to have said: "Anything can work - truck, axe, anything, if Allah helps. We will remember your work - intentions must only be to serve Allah. He will love you for that. Life is very short, we meet in jannah [heaven] soon."
The newspaper also noted that Khurasani is openly promoted on a jihadist Telegram channel as a recruiter. He also claimed to have helped plan Isis attacks in Western countries after US jihadist Abu Isa al-Amriki was killed in April 2016 by a US air strike.
Sun reporter verified before coaching started
The Sun reporter was told that Isis was lining up would-be terrorists in Western countries as soon as they could be "verified". The verification process included simple questions on Islam which covered washing rituals and prayer terms. Khurasani also asked the Sun reporter to record voice messages reciting the opening of the Koran and a picture of the reporter.
Dean Haydon, the head of the Metropolitan Police's Counter Terrorism Command, said: "While the UK threat level from international terrorism remains severe, we would like to reassure the public that we constantly review our security plans, taking into account specific intelligence and the wider threat."
© Copyright IBTimes 2023. All rights reserved.