Isis (now known as the Islamic State) have released a second video showing British hostage John Cantlie delivering a lecture-format video in which he criticises the US coalition's preparations to strike against the group in Syria and Iraq.
The five-minute video shows the British journalist warning US President Barack Obama to be wary of entering into a conflict in the Middle East that he would not be able to win, according to jihadist monitoring group Site Intelligence.
"The president once called George Bush's Iraq conflict a 'dumb war' and couldn't wait to distance America from it when he came into power. Now he's being inextricably drawn back in," Cantlie says.
The hostage describes the Islamic State as the "most powerful jihadist movement seen in recent history" and that the US elite terming the group "vile" could not do it any harm.
"Not since Vietnam have we witnessed such a potential mess in the making. Current estimates of 15,000 troops needed to fight the Islamic State are laughably low. The State has more mujahideen than this.
"This is not some undisciplined outfit with a few Kalashnikovs," he adds.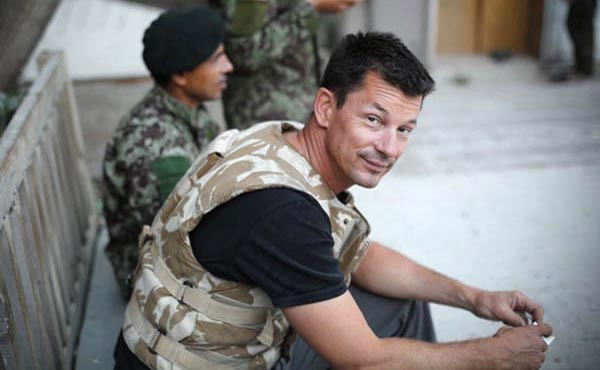 The video appears to have been recorded before the US coalition launched airstrikes against Islamic State positions in Syria with the help of Jordan, UAE, Qatar, Saudi Arabia and Bahrain.
Cantlie's whereabouts are currently unknown but it is likely he is being held in Syria where other hostages James Foley, Steven Sotloff and David Haines were murdered in IS's de-facto capital of Raqqa.
Cantlie wrote eyewitness dispatches from Syria for the Sunday Telegraph - as well as working for The Sunday Times and The Sun - detailing the conflict between Syrian President Bashar al-Assad and the rebels fighting to overthrow his regime.
He was previously kidnapped in Syria in 2012 with Dutch photojournalist Jeroen Oerlemans by a group of 40 extremists before being liberated by the Free Syrian Army.