Isis releases brutal images of man's arm being amputated for theft
Graphic photos show victim's bloody stump being bandaged by an Islamic State doctor after his hand is hacked off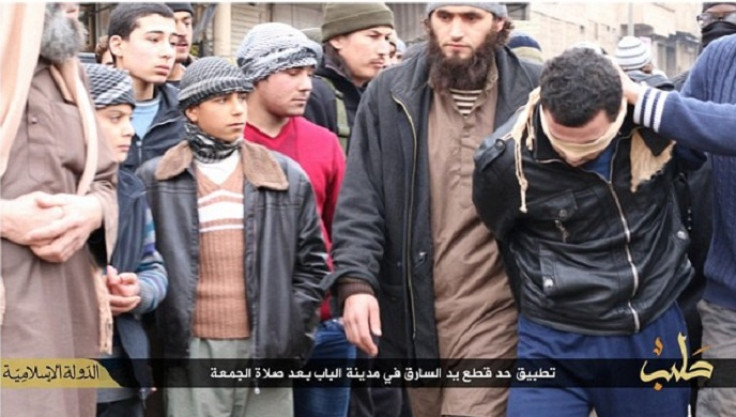 The Islamic State (Isis) has released graphic images of a man having his hand amputated in Syria after being found guilty of theft by an Islamic court.
A large crowd of men and boys gathered to watch the punishment, which was carried out after Friday prayers in the city of al-Bab, in the Syrian province of Aleppo.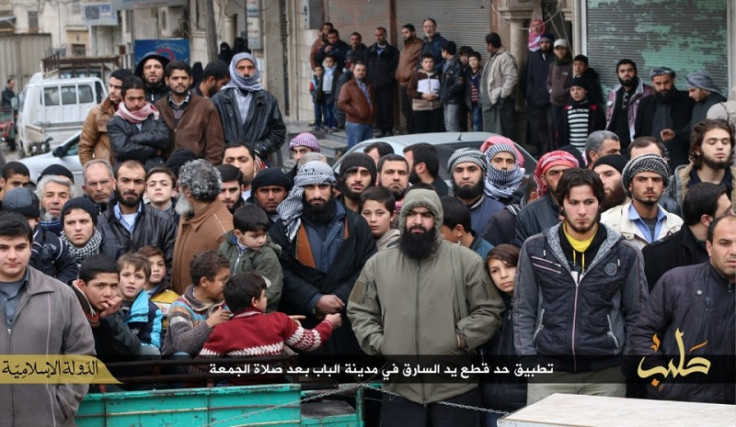 Blindfolded by a beige tasselled scarf, the victim is shown wearing a black leather jacket and being led into the centre of the street.
His hands are tied behind his back while an Isis fighter is shown grabbing the man by his neck.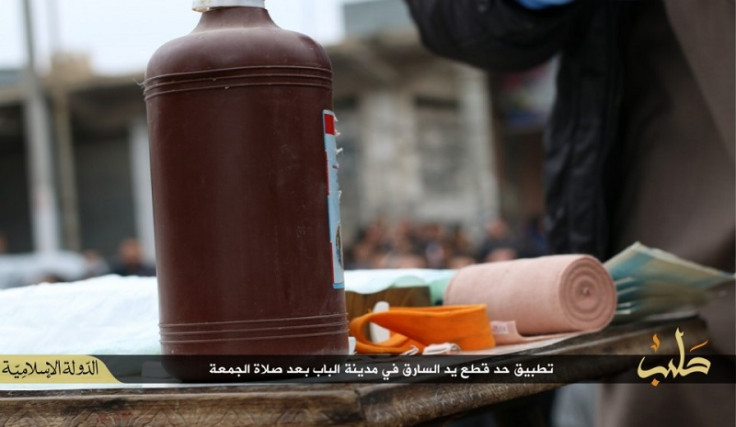 A bearded man wearing a shirt and brown scarf is seen apparently waiting patiently for the victim. The man is later shown tending to the victim's freshly amputated arm while wearing a pair of white surgical gloves.
Subsequent images show several medical items on a small wooden table, including plasters, a reel of plastic tape, and a brown plastic bottle possibly containing an anti-septic or a pain killer.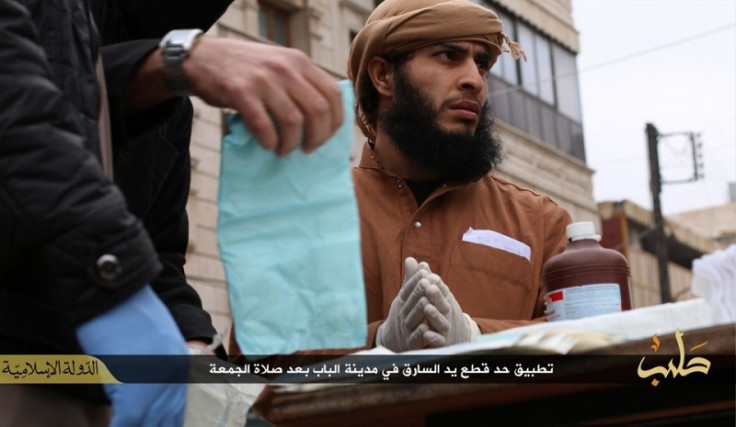 The final few images show the doctor cleaning up the bloody stump and applying plastic tape to bandage up the wound.
The photos of the amputation were released just hours after Isis publicly crucified a man in Aleppo. The man reportedly admitted that he had dropped small microchip tracking devices near strategic Isis buildings in Aleppo.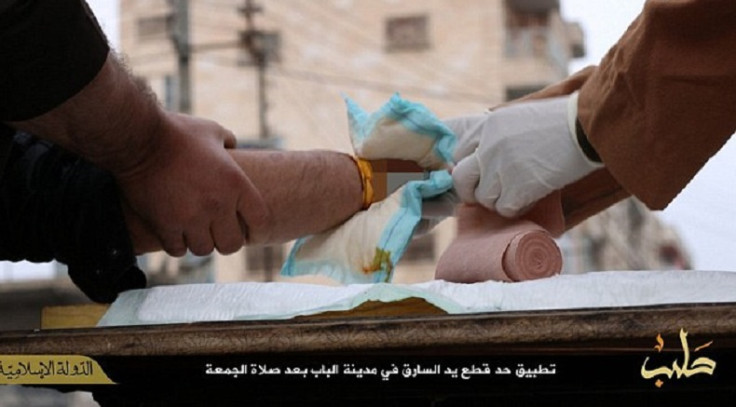 Isis has gained a fearsome reputation for carrying out brutal punishments for crimes such as blasphemy, adultery and sorcery.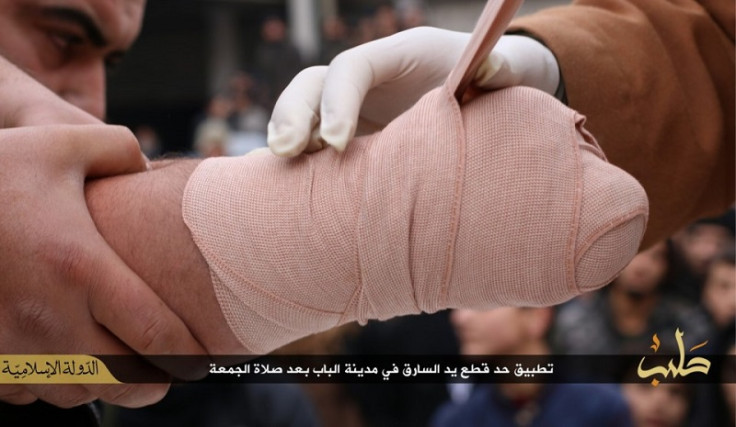 Last week, the militant Islamist group publicly whipped three men in the Iraqi province of Kirkuk for the crime of drinking wine.
Images of the men, who appeared to be in their late 40s, showed them kneeling on a large carpet with their hands resting on their laps while an Isis fighter dressed in black whipped them on their backs.
© Copyright IBTimes 2023. All rights reserved.