Isis: Sweden joins fight against Daesh by sending up to 120 troops to Iraq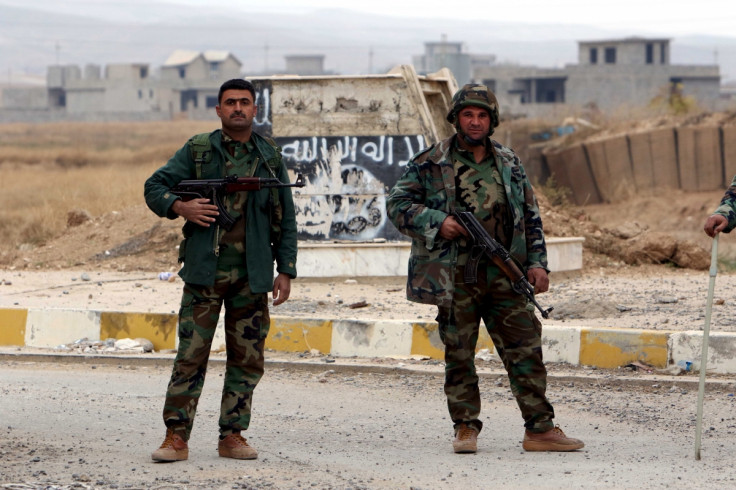 Sweden has announced plans to deploy up to 120 troops to Iraq to join the fight against Isis, also known as Daesh or Islamic State. However some within the country have condemned the decision, saying it could increase the risk of terrorism at home.
The announcement was made by Foreign Minister Margot Wallström speaking to the TT news agency. "In the first stage 35 soldiers will take part in the mission but the number can rise to 120. Increased military support is needed now."
However Wallström said the troops would not be in the front line. Instead they will help support Iraqi Kurds who are fighting Isis, and be under US control. We're responding to a request from the Iraqi government." She continued: "They can need everything from weapons training to minesweeping."
Dozens of nations have committed troops or equipment to fight Daesh, including Sweden's neighbours Finland and Norway. Today Morocco also announced it would battle Isis, in its north African stronghold of Libya. However the decision to go to war against the Islamist fanatics is not always a popular one within the countries who form the coalition. Isis tends to make threats against all countries who take it on and some Swedes are nervous.
An estimated 1,200 Swedes have gone to the Middle East, many to join Isis. Two Islamists, Al Amin Sultan and Hassan Al-Mandlawi, were jailed in December (2015) after being found guilty of taking part in an Isis execution in Aleppo, Syria in 2013. Sweden's Muslim community is growing fast and many of the migrants arriving are Muslim.
Terror expert Thomas Hegghammer from the Norwegian Defence Research Establishment said Sweden's decision to enter the fray in Iraq may make it even more of a target. "It could motivate someone to carry out violent acts in protest. There will be more attacks. We can already see a marked increase."
However Sweden also has a sizeable Kurdish minority including five members of the country's parliament who are of Kurdish origin, and pressure has been increasing for the country to help the Kurds take on Isis.
© Copyright IBTimes 2023. All rights reserved.