Isis Syria News: Assad's Air Force Shoots Down Two Islamic State MiG Jets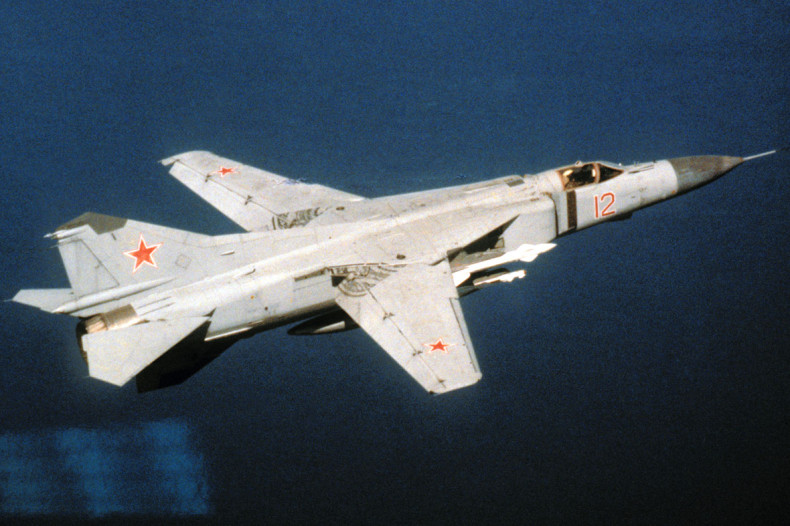 President Assad's air force has brought down two fighter jets captured and operated by Isis (Islamic State) in Syria's northern Aleppo province, leaving the jihadists with just one Soviet-era planes.
The Syrian Observatory for Human Rights reported earlier this week that Isis had flown the three jets over Aleppo, citing local witnesses. "They have trainers, Iraqi officers who were pilots before for [former Iraqi president] Saddam Hussein," the group said.
The jets appeared to be MiG 21 or MiG23 models captured from al-Jarrah Syrian military air base.
But Information Minister Omran Zoabi said the Syrian air force destroyed two of the planes, implicitly recognising that the Islamic State were flying aircraft.
"Regarding ... that terrorists control three jets in al-Jarrah military air base in Aleppo, there are three old aircraft that the terrorists were testing so the Syrian Arab Army immediately destroyed two of them on the runway as they were landing."
"It does not worry us and (the planes) cannot be used," he said, referring to their military capability.
The remarks came after a video emerged online showing military aid airdropped by US forces and meant for Kurdish forces defending Kobani being captured by Isis instead.
The two-minute long footage was allegedly filmed in the outskirts of the Syrian Kurdish-majority town, which has been besieged by jihadists after a fierce military assault.
In the clip, armed Isis fighters show several boxes containing weapons, munitions and grenades that were allegedly airdropped by US C-130 cargo planes and were from the Iraqi Kurdistan government. German-manufactured grenades can be also seen in the video, which was published by pro-Isis Amaq News agency.