Isis Syria News: Video Shows US Airdropped Weapons and Grenades 'Captured by Islamic State'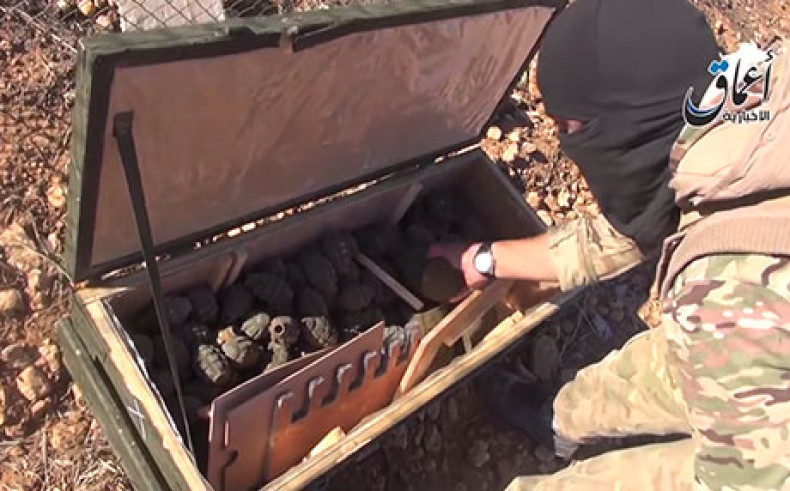 A pro-Isis news agency has released a video purportedly showing military aid airdropped by US forces and meant for Kurdish forces defending Kobani being captured by Islamic State (Isis) militants instead.
The two-minute long footage was allegedly filmed in the outskirts of the Syrian Kurdish-majority town, which has been besieged by jihadists after a fierce military assault.
In the clip, armed Isis fighters show several boxes containing weapons, munitions and grenades that were allegedly airdropped by US C-130 cargo planes and were from the Iraqi Kurdistan government. German-manufactured grenades can be also seen in the video, which was published by pro-Isis Amaq News agency.
On Sunday, the US military said it had air dropped weapons, ammunition and medical supplies to Kurdish forces defending Kobani. In a statement, the US central command said US C-130 cargo planes made multiple drops of arms and supplies that were provided by Kurdish authorities in Iraq, in order to allow Kurdish forces to resist Isis assault and take full control of Kobani.
According to Lahur Jangi Talabani, the director of the intelligence agency of the Kurdistan government, 24 tons of small arms and ammunition and 10 tons of medical supplies were delivered to Kurdish forces in three US planes.